Collector's Checklist

SHEET MUSIC: CHUCK FOSTER

compiled by Music Librarian Christopher Popa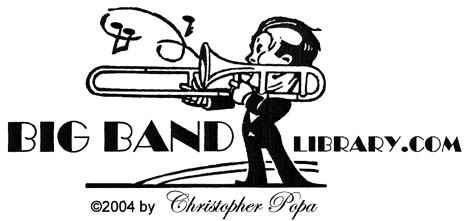 The big bands are back

in a new and exciting way!

Busy As a Bee (I'm Buzz, Buzz, Buzzin')

Chuck Foster Boogie Woogie: Simplified Songs

Gee, It's Good to Hold You

Harriet (A Western Novelty Song)

I Can't Love You Any More (Any More Than I Did)

I Didn't Know About You

I'd Rather Stay At Home with You

I'm in Love with Two Sweethearts

Lament to Love

Let It Snow! Let It Snow! Let It Snow!

Linda

My Adobe Hacienda

Yours