Collector's Checklist

SHEET MUSIC: LARRYCLINTON

compiled by Music Librarian Christopher Popa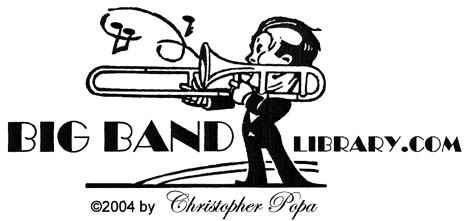 The big bands are back

in a new and exciting way!

A-Tisket A-Tasket

All Ashore

Beer Barrel Polka (Roll Out the Barrel)

*  Big Dipper, The

Calypso Melody   [ photo: Dinah Shore ]

Dance of the Hours

Dipsy Doodle, The

Don't Look Now

* Dreamy Melody  [ photo: Don Cherry ]

Gavotte

Heart and Soul

I Dreamt I Dwelt in Marble Halls

I Haven't Changed a Thing

I Wanna Hat with Cherries

In the Hush of the Night

Larry Clinton's Dipsy Doodler Album

Love Lies

Martha

My Heart At Thy Sweet Voice

My Reverie

Oooh!  Look-a There, Ain't She Pretty?

Our Love

Prancing

Satan Takes a Holiday

Study in Brown, A

There's a Far Away Look in Your Eye

There's Honey On the Moon Tonight

This Is My Song  

Umbrella Man, The

Variety Is the Spice of Life

Whatever Happened to the Old Songs?

When the Swallows Come Back to Capistrano

You, You Darlin'