Collector's Checklist

SHEET MUSIC: HENRY BUSSE

compiled by Music Librarian Christopher Popa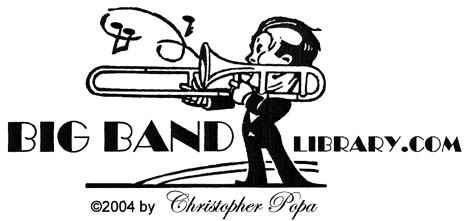 The big bands are back

in a new and exciting way!

Bewildered

Boo-Hoo

By the River Sainte Marie

Bye Bye Baby

Cathedral in the Pines

Clouds

Come to the Mardi Gras

Congratulate Me

Dearest Darling

Deep Purple

Everything You Said Came True

Fiesta: A Story in Song of a Happy Festival

Heaven Can Wait

Hot Lips

Hot Pretzels

How Can I Leave Thee

I Can't Get Enough of You

It's a Sin to Tell a Lie

It's the Gypsy in Me

It's Wonderful

Josephine

Make Believe Ball Room, Let's Dance At the

Miller's Daughter Marianne, The

No! No! A Thousand Times No!

* Nuthin' But

One Little Raindrop

Rain

Stars Fell On Alabama

Summer Souvenirs

Sweetie Pie

That's My Desire

Then I'll Be Tired of You

There's a Far Away Look in Your Eye

There's Honey On the Moon Tonight

When My Dream Boat Comes Home

When the Swallows Come Back to Capistrano

Wine, Women and Song (Wein, Weib und

    Gesang)