Collector's Checklist

SHEET MUSIC: LES BROWN

compiled by Music Librarian Christopher Popa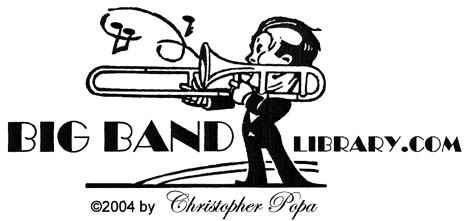 The big bands are back

in a new and exciting way!

Alexander the Swoose Half Swan - Half Goose

Best Man, The

By the Light of the Silvery Moon

Come to Baby, Do!

Dance with a Dolly (With a Hole in Her Stockin')

Daybreak

Daybreak Serenade

Dream Valley

Every So Often

Five Minutes More

Humming-Bird, The

I Get the Neck of the Chicken

If I Cared a Little Bit Less

I'll Always Be with You

I'll Never Smile Again

Imagination

I've Got My Love to Keep Me Warm

Lament to Love

Let It Snow! Let It Snow! Let It Snow!

Little On the Lonely Side, A

Maybe

Midnight Sun

My Number One Dream Came True

Rolleo Rolling Along

Sentimental Journey

String of Pearls, A

Undecided  [ with The Ames Brothers ]

Whole World Is Singing My Song, The

Ya Lu-Blu ( I Love You)

You Should Have Told Me

You Stole My Heart (But It Wasn't Stealing)

You Won't Be Satisfied (Until You Break My

    Heart)