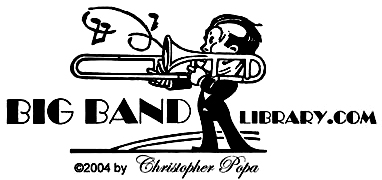 "RESEARCH TOPICS"

by Music Librarian Christopher Popa

    These are people or topics that interest me, so I have tried to conduct some in-depth research on each.  Details shown are the best information available to me at this time.   

    Fellow aficionados are invited to provide documented facts to expand these listings.  Printed verification of any information sent is requested, and full credit will be given to all submissions used.

Chicago

Chuck Cecil and "The Swingin' Years"

Las Vegas

"Looking for Mr. Goodman"

Los Angeles

New York City

    I also think that these topics - of bandleaders in their own words - will be of interest to others.

"In Their Own Words: Revolving Bandstand"

"In Their Own Words: What Is 'Swing'?"

send additions, corrections, or feedback about "Research Topics" via
e-mail