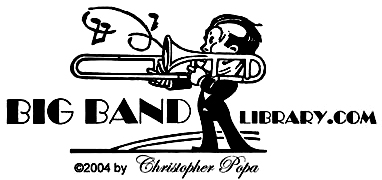 Disc Jockeys and Announcers:

MARTIN BLOCK

by Christopher Popa

October 2005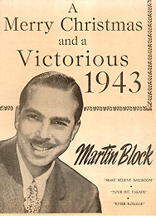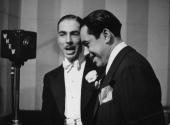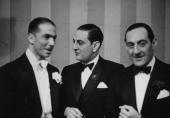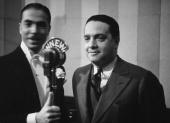 sources:

Hinckley, David.  "Future of radio,"

  New York Daily News /

  newyorkdailynews.com, Mar. 17, 2004.

"Radio Broadcasting History,"

  440.com/namesb1.html.

Radio Hall of Fame, radiohof.org.

Social Security Death Index.

send feedback about "Disc Jockeys and Announcers: Martin Block" via
e-mail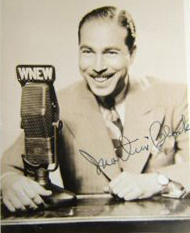 He suggested an idea to the New York City radio station where he worked, and it led to him becoming a star. 

    WNEW was carrying periodic bulletins from the trial of Bruno Richard Hauptmann, who was charged with the kidnapping and murder of Charles Lindbergh's infant son. To fill the air time between reports, Martin Block, a part-time announcer, proposed to play records.  On February 3, 1935, WNEW gave him the go-ahead, to create a "make believe ballroom" on the radio. 

    Supposedly, WNEW didn't yet have any records, so, as a start, Block went to the Liberty Music Shop and purchased five Clyde McCoy discs.  McCoy's Sugar Blues became the program's first theme.

vital stats:

given name   Martin Block

birth   Feb. 3, 1903

death   Sept. 18, 1967

previous employment   sales (sold razor blades and potato peelers off the back of a truck)

stations   incl. Tijuana, Mexico; KFWB, Los Angeles,

  1932; WNEW, New York  City, 1934; KSWB, Los

  Angeles, 1946; WOR, New York City, 1965

son   Joel, who runs an audio production business in

  Texas

    In playing the records, Block used an intimate, personal style (rather than a disembodied voice of authority as others employed).

    In 1936, the theme of his program became

Make-Believe Ballroom, which was recorded by Charlie Barnet and His Orchestra.  Four years later, Glenn Miller's band, with the Modernaires' vocal, recorded a new version of the song, titled Make Believe Ballroom Time, and Block adopted it.

    By then, his program was being heard by 25% of the radio audience, and began to be offered in national syndication. 

    It was said that by the end of World War II, Block was earning $22,000  weekly, compared to his initial salary at WNEW of $25 a week.

    While announcing commercials for sponsors, he was credited with coming up with two of the most popular slogans ever: "ABC: Always Buy Chesterfield" and "LS/MFT" (Lucky Strike Means Fine Tobacco).

    In 1988, Block was posthumously inducted into the National Radio Hall of Fame, sponsored by the Museum of Broadcast Communications in Chicago.

Martin Block hosts the big band leaders live, including Guy Lombardo and his brother, Carmen [ top ]; Vincent Lopez [ middle ], and Cab Calloway [ bottom ],

1939.