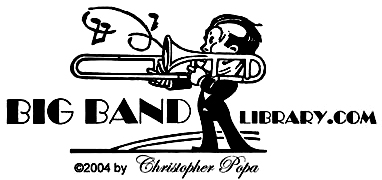 "FEEDBACK AND FOLLOW-UP"

RE: GLENN MILLER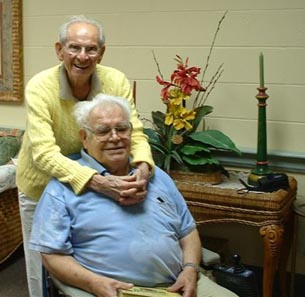 Two of Glenn Miller's associates, bassist Trigger Alpert [standing] and band boy Raul Hidalgo [seated], as they are now.

( photo taken March 21, 2005 by Dion V. Michel

and used with permission )

After Trigger read part 2 of my Miller biographical sketch, dealing with Glenn's service orchestra, he reminisced to Dion V. Michel about arranger Norman Leyden.  "He is a very nice man and my roomie in Paris," Alpert said.  "When we arrived at our hotel in Paris, there was no heat as it was December and very uncomfortable to say the least. Norm and I slept together in our double bed with all our clothes on, overcoat, boots, etc."

( information submitted by Dion V. Michel )