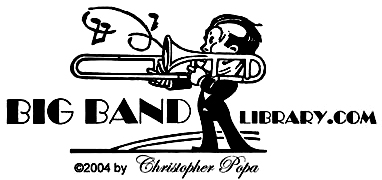 For local and territory big bands, stock arrangements provided an inexpensive way to keep up with current tunes and for the groups to be able to sound reasonably like the famous orchestras.  It is hoped that this list will be used to identify charts that can be used today in the same manner, to present live concerts of big band music in towns all across the country.

    Degrees of authenticity compared to the actual name band charts varies.  For example, "The Original Manuscript Series" by Leeds Music Corporation, which featured original arrangements from the libraries of famous orchestras, including transcriptions of the improvised solos, are recommended.  So are Mutual Music Society's "Autograph Orchestration" series and, of more recent vintage, Jazz At Lincoln Center's series of meticulous transcriptions of works associated with Duke Ellington.  Other titles listed here are merely tunes associated with a particular band, but in a completely different arrangement.

    Arrangers who were quite prolific writing stocks included Van Alexander, Jimmy Mundy, and Spud Murphy, along with, at a much later point, Sammy Nestico and Dave Wolpe.

    Several of the bandleaders had their own publishing companies, including Ray Anthony (Moonlight Music, Inc.), Tommy and Jimmy Dorsey (Dorsey Brothers' Music, Inc.), Benny Goodman (Regent Music Corporation), Jerry Gray (Albert Music Corporation), Lionel Hampton (Swing & Tempo Music Publishing Co., Inc.), Woody Herman (Charling Music), Gene Krupa (Gene Krupa Music, distributed by Robbins), and Glenn Miller (Mutual Music).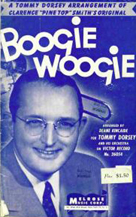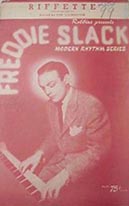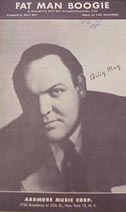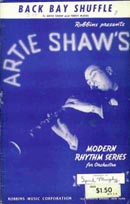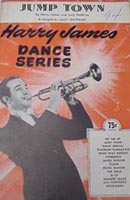 list compiled by Christopher Popa   August 2005