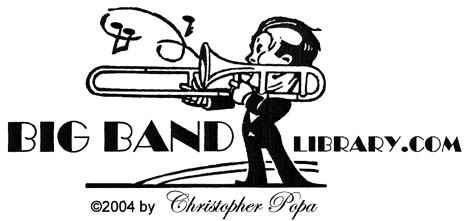 The big bands are back

in a new and exciting way!

Special Collections and Archives

FATS WALLER

researched by Music Librarian Christopher Popa

    Materials which document the career of Fats Waller, once held by Ed Kirkeby, who was his manager from 1938 until Waller's death in 1943, are now at the Institute of Jazz Studies at Rutgers University in Newark, NJ. 

    According to Professor Paul S. Machlin, who teaches jazz history at Colby College in Waterville, ME, "He [ Kirkeby ] apparently saved every document, letter, program, contract, published article, photograph, newsletter, and scrap of publicity that came across his path that had even a tangential bearing on Fats Waller's career."

see http://newarkwww.rutgers.edu/ijs/fw/kirkeby.htm

    Other memorabilia, such as a 1956 His Master's Voice advertisement promoting "The 'Fats' Waller Memorial Week" from May 16-23 that year, is in the hands of private collectors.