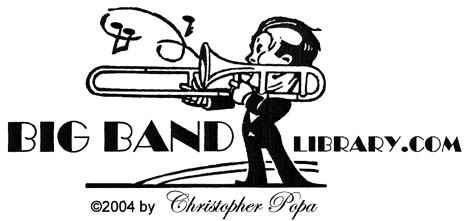 The big bands are back

in a new and exciting way!

Special Collections and Archives

JOE VENUTI

researched by Music Librarian Christopher Popa

    About 20 photographs and a few annotated scores are part of the "Joe Venuti Papers, 1917-1977" held by the University of Wyoming's American Heritage Center in Laramie, WY.

    Other memorabilia, such as the instructional music folio and CD shown below, "Joe Venuti: 'Never Before... Never Again,'" is in the hands of private collectors.

sources:

Entertainment Industry Resources, http://ahc.uwyo.edu/documents/

    use_archives/guides/Entertainment_Industry_Resources.pdf