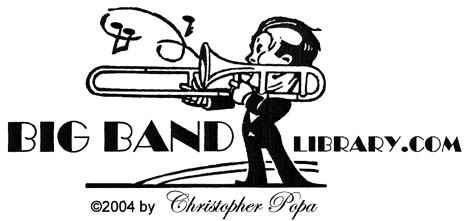 The big bands are back

in a new and exciting way!

Special Collections and Archives

RUDY VALLEE

researched by Music Librarian Christopher Popa

    Rudy Vallee was said to kept file cabinets full of things from his life and career.

    The American Radio Archives and Museum, located at the Grant R. Brimhall Library in

Thousand Oaks, CA, now has those materials, which include musical scores, scrapbooks, photographs, press clippings, business records, correspondence and fan mail, and radio and television scripts, dating from 1928 to 1985.

see http://www.americanradioarchives.com/vallee.htm

    The photograph shown below, Vallee in a characteristic pose singing into a megaphone, is but a single sample of his memorabilia.