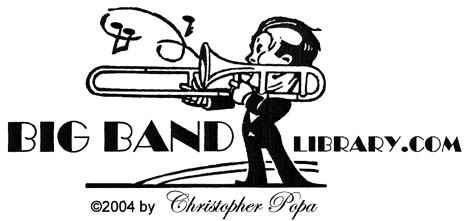 The big bands are back

in a new and exciting way!

Special Collections and Archives

CLAUDE THORNHILL

researched by Music Librarian Christopher Popa

    Claude Thornhill's music library is held by Drury University, a private liberal arts college in Springfield, MO.

see http://library.drury.edu/Research/collections.htm

    Other Thornhill memorabilia, such as the signed portrait shown below, is in the hands of private collectors.