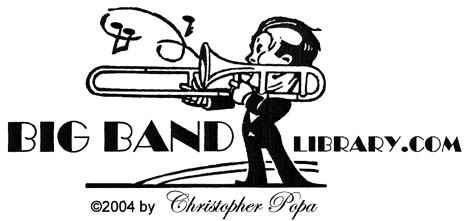 The big bands are back

in a new and exciting way!

Special Collections and Archives

DICK STABILE

researched by Music Librarian Christopher Popa

    Six boxes, containing 101 music arrangements and 125 conductor's scores, chiefly for a dance band, are the Dick Stabile items which are held by the University of Wyoming's American Heritage Center in Laramie, WY.

    Other memorabilia, such as handbill shown below for a 1967 performance by Stabile and his orchestra backing the pop group The Supremes at the Cocoanut Grove of the Ambassador Hotel in Los Angeles, is in the hands of private collectors.

sources:

Entertainment Industry Resources, http://ahc.uwyo.edu/documents/

    use_archives/guides/Entertainment_Industry_Resources.pdf