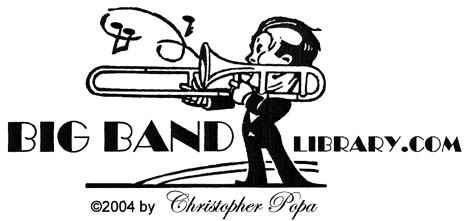 The big bands are back

in a new and exciting way!

Special Collections and Archives

MUGGSY SPANIER

researched by Music Librarian Christopher Popa

    The Music Information Center of the Chicago Public Library in Chicago, IL has a "Muggsy Spanier Collection," which includes photographs, some 800 newspaper clippings, promotional materials, and other printed ephemera.

see http://www.chipublib.org/cplbooksmovies/cplarchive/archivalcoll/index.php#S

    Other Spanier memorabilia, such as the photo of him talking with disc jockey Fred Reynolds on Chicago radio station WGN in 1953, is in the hands of private collectors.