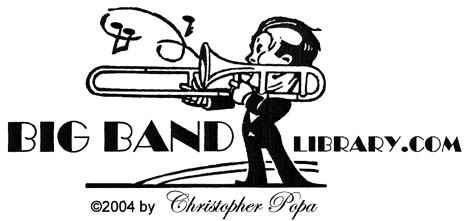 The big bands are back

in a new and exciting way!

Special Collections and Archives

ARTIE SHAW

researched by Music Librarian Christopher Popa

    Artie Shaw's music library and some other miscellaneous materials were initially donated to Boston University in Boston, MA.

    But Shaw later had them transferred to the School of Music at the University of Arizona in Tucson, AZ.

see http://web.cfa.arizona.edu/artieshaw/

    Longtime Shaw expert Alistair Robertson surely has an impressive Shaw collection, some of which, such as the example of Shaw's 1949-50 Thesaurus transcriptions shown below, he has released on his own Hep label.

    Another Shaw aficionado, Reinhard Scheer-Hennings of Germany, also has some impressive items, many of which he purchased at Shaw's estate sale in 2005.