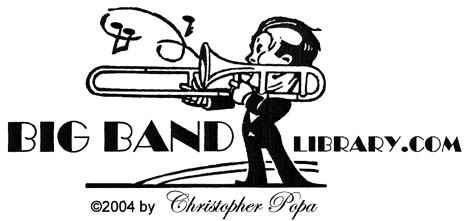 The big bands are back

in a new and exciting way!

Special Collections and Archives

JAN SAVITT

researched by Music Librarian Christopher Popa

    What was purportedly the Jan Savitt Orchestra's music library was offered for sale on eBay a few years ago.  The listing included the two images shown below: one, with the tunes (My) Young and Foolish Heart, Temptation, and You're Driving Me Crazy visible; the other, a "Rehearsal Report" detailing an accounting of the tunes and a director's name, M.L. Woolsey

( ? ).

see http://library.drury.edu/Research/collections.htm

    Other Savitt memorabilia is in the hands of private collectors like trombonist Gary Letts.