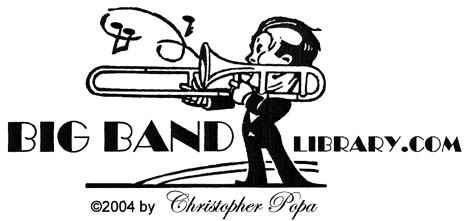 The big bands are back

in a new and exciting way

CD covers autographed by Billy May, who arranged the music

and conducted the orchestra for the sessions

cover artwork courtesy of Capitol Records

SPECIAL COLLECTIONS AND ARCHIVES

Billy May

    In 2005, the year after Billy May died, his wife, Doris, gave to the Music Division of the Library of Congress in Washington, D.C. a collection of approximately 200 of his manuscript scores, parts, lead sheets, manuscript sketches,  and similar materials.

    Besides tunes associated with May's own big band (Lean, Baby; Fat Man Boogie) and his writing for films (Front Page Rag), the donation included music he arranged for others such as Charlie Barnet (Cherokee), Nat "King" Cole (Angel Eyes), Glenn Miller (Take the "A" Train), and Frank Sinatra (Come Fly with Me), even the charts he fashioned for Barnet in 1969 which Barnet recorded on Reader's Digest (The Beat Goes On; Call Me; Come Together; A Hard Day's Night; and Music to Watch Girls By).

    Other Billy May memorabilia is in the hands of private collectors.

sources:

Library of Congress