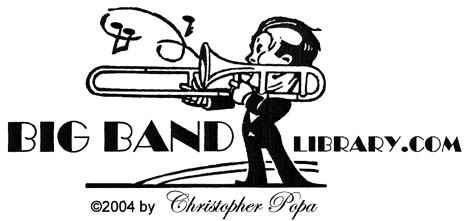 The big bands are back

in a new and exciting way!

Special Collections and Archives

FRANKIE MASTERS

researched by Music Librarian Christopher Popa

    The bulk of the collection is musical scores, but there are also scrapbooks and "gig books" (the latter covering 50 years of appearances, 1930-80) among the "Frankie Masters Papers, 1927-1990," held by the University of Wyoming's American Heritage Center in Laramie, WY.

    Other memorabilia, such as the portrait of Masters taken by photographer James Kriegsmann, is in the hands of private collectors.

sources:

Entertainment Industry Resources, http://ahc.uwyo.edu/documents/

    use_archives/guides/Entertainment_Industry_Resources.pdf