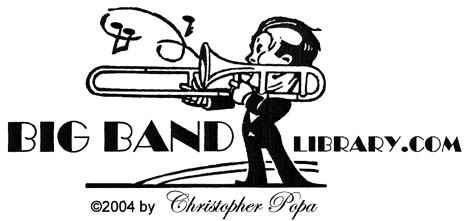 The big bands are back

in a new and exciting way!

Special Collections and Archives

KAY KYSER

researched by Music Librarian Christopher Popa

    Kay Kyser's definitive, personal collection was donated by his widow, Georgia Carroll Kyser, to the University of North Carolina in Chapel Hill, NC.  There are 334 items in the holdings, including scrapbooks and photographs.

    A collection of materials about arranger George Duning, who was associated with Kyser's band for many years, is at the American Heritage Center of the University of Wyoming in Laramie, WY.

    Kyser biographer and fan Steven Beasley of California has a number of Kyser artifacts, some given to him by Kyser's widow.  Other memorabilia, such as the photo of Kyser with one of his vocalists, Michael (later "Mike") Douglas, shown below, is in the hands of other collectors.

sources:

Entertainment Industry Resources, http://ahc.uwyo.edu/documents/use_archives/guides/

    Entertainment_Industry_Resources.pdf.

Kay Kyser Collection, http://www.lib.unc.edu/ncc/pcoll/62kyser.html.