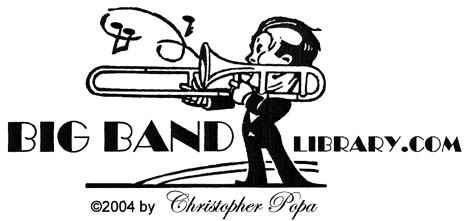 The big bands are back

in a new and exciting way!

Special Collections and Archives

STAN KENTON

researched by Music Librarian Christopher Popa

    Stan Kenton bequeathed the over 2,000 arrangements from his orchestra to the University of North Texas in Denton, TX.

see http://www.library.unt.edu/music/special-collections/kenton/the-stan-kenton-collection/?searchterm=stan kenton collection

    Other memorabilia, such as the recordings which Kenton made for the U.S. Navy (an example of which is shown below), are in the hands of private collectors.