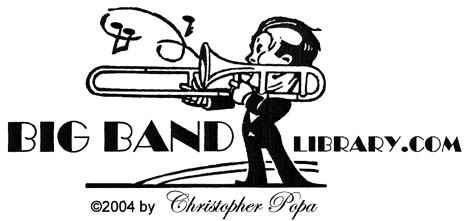 The big bands are back

in a new and exciting way!

Special Collections and Archives

HAL KEMP

researched by Music Librarian Christopher Popa

    The library of music arrangements once used by Hal Kemp's band was left moldering in a garage.  "It's out here somewhere in Hollywood being eaten by silver fish, I suppose," one of Kemp's former musicians was quoted as saying in 1959, "And that's a shame."

    After Kemp died in 1940, his band and style were taken over by singer Art Jarrett.  A collection of "Art Jarrett Papers, 1945-1972" is held by the University of Wyoming's American Heritage Center in Laramie, WY.  Included are photographs and clippings which document Jarrett's career in the '30s and '40s, as well as other items dating from after he left the entertainment industry and went into commerce.

    The Center also has the "John Scott Trotter Papers, 1908-1975," which include  photographs from the years when Trotter was one of Kemp's arrangers, as well as Trotter's "annotated scores."

    Other memorabilia, such as the letter and stage plot shown below, is in the hands of private collectors.

sources:

Entertainment Industry Resources, http://ahc.uwyo.edu/documents/

    use_archives/guides/Entertainment_Industry_Resources.pdf