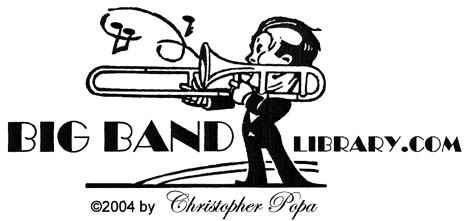 The big bands are back

in a new and exciting way!

Special Collections and Archives

JACK JENNEY

researched by Music Librarian Christopher Popa

    Career scrapbooks, some account books, and other materials about Jack Jenney are held by the University of Wyoming's American Heritage Center in Laramie, WY.

    Other memorabilia, such as the photograph shown below of Jenney appearing in the 1942 movie "Syncopation," is in the hands of private collectors.

sources:

Entertainment Industry Resources, http://ahc.uwyo.edu/documents/

    use_archives/guides/Entertainment_Industry_Resources.pdf