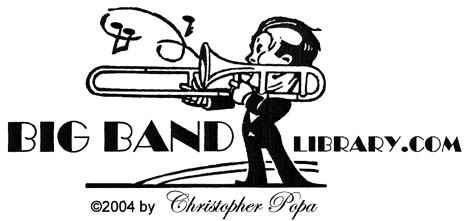 The big bands are back

in a new and exciting way!

Special Collections and Archives

JERRY GRAY

researched by Music Librarian Christopher Popa

    A small collection of Jerry Gray's scores are held in the Hamon Arts Library at Southern Methodist University in Dallas, TX, the town in which Gray worked during the last part of his life.

see http://smu.edu/cul/hamon/

    Other memorabilia, such as the photo of Jerry Gray at a broadcast of NBC's "The Philip Morris Follies of 1946," with singers Johnny Desmond and Margaret Whiting, comedian Herb Shriner, and announcer Ken Roberts, shown below, is in the hands of private collectors.