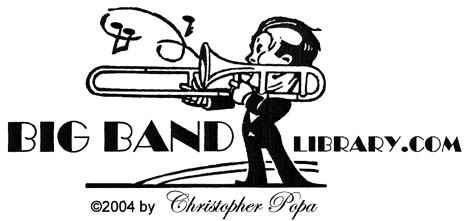 The big bands are back

in a new and exciting way!

Special Collections and Archives

DUKE ELLINGTON

researched by Music Librarian Christopher Popa

    Duke Ellington passed away in 1974; a photograph below shows his casket being carried from his funeral service, held in New York City.

    There are two institutions with significant Ellington materials.

    One is the National Museum of American History at the Smithsonian Institution in Washington, DC.  Their "Duke Ellington Collection" came in April 1988 from Duke's son, Mercer, following negotiations with John Hasse, the Smithsonian's Curator of American Music.

see http://americanhistory.si.edu/archives/d5301.htm

    The other is the "Valburn/Ellington Collection" at the Library of Congress in Washington,

DC.  The materials were gathered by esteemed Ellington collector Jerry Valburn, and include 350 photographs, 200 articles or clippings, 60 pieces of printed music, and 30 items of memorabilia.

see http://lcweb2.loc.gov/diglib/ihas/loc.natlib.scdb.200033748/default.html