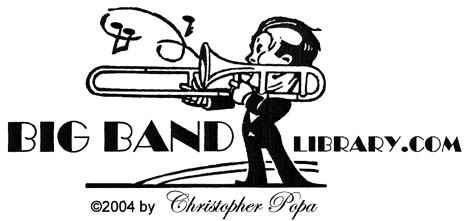 The big bands are back

in a new and exciting way!

Special Collections and Archives

THE DORSEY BROTHERS

researched by Music Librarian Christopher Popa

    A cast aluminum marker honoring the Dorsey Brothers, born in Pennsylvania's Schuylkill County, was dedicated by the state's Historical and Museum Commission on Sept. 7, 1991.  The marker is located in the town of Shenandoah, at 5 N. Main St.

    Other memorabilia, such as the 45 rpm extended play set of the Dorsey Brothers Orchestra shown below, "Dixieland Jazz 1934-1935, Volume 1" (Decca ED 704), is held by private collectors.

sources:

Pennsylvania Historical Marker Program, http://www.portal.state.pa.us/portal/server.pt?

    open=512&objID=2539&&SortOrder=200&level=2&parentCommID=1586&menuLevel=

    Level_2&mode=2.