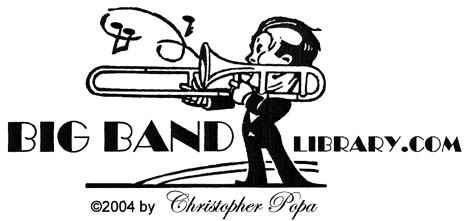 The big bands are back

in a new and exciting way!

Special Collections and Archives

SONNY BURKE

researched by Music Librarian Christopher Popa

    The official repository of Sonny Burke materials is his alma mater, Duke University in Durham, NC, where he graduated in 1937. 

    Their "Sonny Burke Papers," which they acquired 50 years later, include "76 complete big band charts."

    Other memorabilia, such as the letter shown below which Burke wrote while President of the Los Angeles chapter of the National Academy of Recording Arts and Sciences (NARAS) in 1961, is held by private collectors.

sources:

Guide to the Sonny Burke Papers, http://library.duke.edu/digitalcollections/rbmscl/burke/inv/

    ?DwebQuery=sonny%2520burke

Lois Schultz.  "Biographical Note," http://www.lib.duke.edu/music/burkebio.htm, Jul. 23,

    1996.

---.  "The Papers of Sonny Burke," http://www.lib.duke.edu/music/burketp.htm, Jul. 23, 1996.