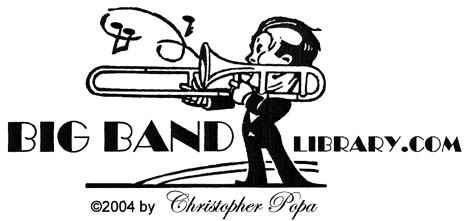 The big bands are back

in a new and exciting way!

Special Collections and Archives

RANDY BROOKS

researched by Music Librarian Christopher Popa

    Randy Brooks was a graduate of Sanford High School in Sanford, ME, and a small collection of materials about him, including photographs and clippins, is held by the Sanford-Springvale Historical Society.

    Other memorabilia, such as the 10-inch LP shown below, "Randy Brooks: Trumpet Moods" (Decca DL-5446), is in the hands of private collectors.

sources:

Mike Higgins.  "Long-lost daughter makes discovery in Sanford: Chadnow finds famous

    birth father in Sanford," Sanford [ ME ] News, Aug. 23, 2001, p.5A.

Sanford-Springvale Historical Society, http://www.sanfordhistory.org/.