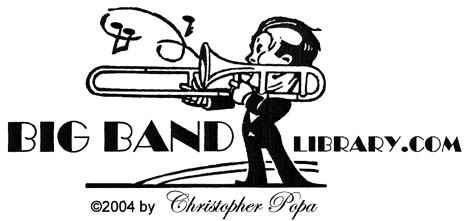 The big bands are back

in a new and exciting way!

Special Collections and Archives

LOUIE BELLSON

researched by Music Librarian Christopher Popa

    The official repository of Louis Bellson materials is the Library of Congress in Washington, DC, with its "Louis [ sic ] Bellson Collection" which includes "Music manuscripts (scores & parts), printed music, photos, audio and video recordings, business papers, correspondence, diaries, scrapbooks, books."

    Most of the items date from the 1950s to the 1970s.

    Other memorabilia, such as the Project 3 album of Bellson shown below, is held by private collectors.

source:

Louis [ sic ] Bellson Collection,  http://lcweb2.loc.gov/diglib/ihas/loc.natlib.scdb.200033662/

    default.html.