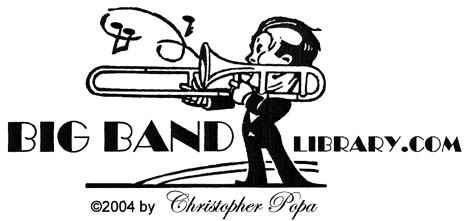 The big bands are back

in a new and exciting way!

Special Collections and Archives

RAY ANTHONY

researched by Music Librarian Christopher Popa

    At this writing, Ray Anthony remains a working bandleader and still has his band's music library.

    A trumpet made by Yamaha Japan and "used for many recordings and appearances by Ray Anthony in his Big Band in the 1960s and later" was offered through a Beverly Hills auction house on eBay in February 2005.  The trumpet, which came with an "original certificate of authenticity by Ray Anthony" sold for $470.00.  (At the same time, an alto saxophone used by his brother, Leroy, in Anthony's bands of the '60s and later was also auctioned on eBay, and sold for $2,247.)

    Other memorabilia, such as the autographed 1954 Chesterfield ad shown below, is in the hands of private collectors.