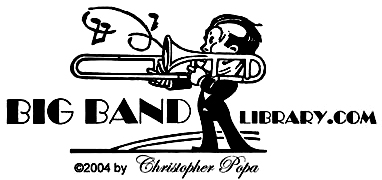 SAMMY KAYE

"SWING AND SWAY IS HERE TO STAY"

by Christopher Popa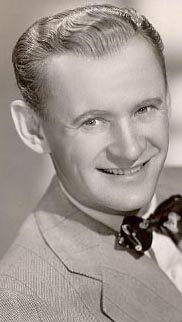 After a 50-year career in music, Sammy Kaye knew very well what makes a successful bandleader.

    "Chris, the most important thing is your music, of course," he told me in 1986, on the telephone from his New York City office.  "And we've often discussed the fact of successful music and we've come to one conclusion: that is, if your music is accepted by a big enough segment of the audience (I'm not talking about a hundred percent - nobody, nobody satisfies a hundred percent) but if the segment is ten, fifteen, twenty percent or so of real people that really follow your music, that would be success."

heritage: Czechoslovakian

father:   Samuel Zarnocay

education:   Rocky River High School;      Ohio University (B.S., 1932)

physical description:   blue eyes, blond      hair, 5'9" height

wife:   Ruth Knox Elden, m.1940,

   div.1956

hobbies:   golf

memberships:  AFM Local 802;

   President, Hospitalized Veterans

   Foundation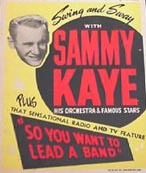 He grew up, as I did, in northeast Ohio.

    "Lakewood, Ohio, to be exact," he said.  "That's right outside of Cleveland, you know."

    And he spent some time growing up in the Buckeye State.

    "Oh yes," he said.  "Well, I went to Ohio University.  I went to college right there in Ohio, down in Athens, Ohio.  I went to Rocky River High School.  We moved from Lakewood out to Rocky River, which is the next suburb west.  And then down to Ohio University, where I majored in civil engineering." 

    But bandleading became his life's work.

    "Well, even when I was a freshman, we had a little three-piece band that played for fraternity and sorority dances.  I played banjo at that time. Then, gradually, we expanded the band.  I really liked music, and the next thing you know, the band was called 'The Ohioans,' which you can readily understand, from Ohio University, until after we left school and we found that 'swing and sway' slogan."


recommended recordings:

Daddy, Victor, 1941   The Kaye Choir, vocal / Frank Haendle, arranger

The Old Lamplighter, RCA Victor, 1946  

    Billy Williams and the Kaye Choir, vocal

I Used to Work in Chicago, RCA Victor, 1946   the band, vocal

Kaye's Melody, RCA Victor, 1947   Sammy Kaye, arranger

It Isn't Fair, RCA Victor, 1949   Don Cornell, vocal

Blue Skies, RCA Victor, 1949

The Object of My Affection, RCA Victor, 1950  

    Tony Alamo and the Kaydets, vocal

Doodle Do Do, Decca, 1962   The Three Kaydets, vocal

It's Sunday Down in Caroline, Decca, 1962   The Three Kaydets, vocal

Charade, Decca, 1964

On the Street Where You Live, Decca, 1965

Eight Days a Week, Decca, 1965

Blue Prelude, Decca, 1965

Forget Domani, Decca, 1966

(There Is) No Greater Love, Decca, 1966

If Ever I Would Leave You, Decca, 1967

Last Night On the Back Porch, Decca, 1970   The Three Kaydets, vocal

Don't Bring Lulu, Decca, 1970   The Three Kaydets, vocal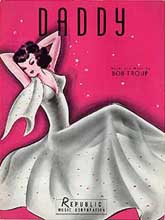 vital stats:

given name:   Samuel

   William Zarnocay Jr.

birth:   Mar. 13, 1910,

   Lakewood, OH

death:   June 2, 1987,

   Ridgewood, NJ

    It was while playing in Cleveland, at the Cabin Club, that the phrase 'swing and sway' took hold.

    "I fell on that, Chris," Kaye explained.  "I used to write out things for the announcers to say-'Music in a romantic way played for you by Sammy Kaye,' 'Music in a sentimental way played for you by Sammy Kaye,' and occasionally I said, 'And now we swing and sway with Sammy Kaye.'  One night, some kids came in and said, "Hey, 'Swing and Sway,' how are you?"  And when they called me that, I said, 'Boy, that's it!,' and we dropped everything else."   

    By November 1938, when his band became a big hit at the Commodore Hotel on E. 42nd St. in New York City, it was obvious that there was a lot less swing than sway to be heard.  In fact, one critic described Kaye's music as follows:

In other words, square.

    So if he wasn't considered in the same league as the swing bands, I asked him if he rivaled the band he once called his favorite, Guy Lombardo.

    "No, no, not at all," he responded.  "We were sweet bands, but we had no rivals.  Each of us were as successful as we wanted to be, so we really had no rivalry at all, none at all."

    One of the best-loved features of Kaye's theater performances was "So You Want to Lead a Band," an original novelty.  Audience members volunteered to conduct the orchestra, which followed their lead for better or -- as was the usual, hilarious case -- for worse.

    When I spoke with him, Kaye had, for all practical purposes, retired from bandleading.  Not much more than a year later, cancer would claim his life.

    "I'm taking a sabbatical right now, Chris," he reported.  "You know, I've traveled all my life and we decided here in my office that it's about time I played a little golf."

    He used to play with Jackie Gleason a lot.

    "I did when I was down in Florida, yes," he reminisced.  "We played quite a bit."

    Still, he hadn't made it out on the links nearly as often as he would have liked.

    "I'm up to a 21 handicap, which I hate to admit," he told me.  "But I was 17 at the start of this year, and my game is not as good as it was before."

    Back in '40s, his golfing partners sometimes had been fellow bandleaders.

    "Jimmy Dorsey, particularly, was a great friend of mine," he said.  "We played a lot of golf together.  Glenn Miller and I played golf together, before he went to England.  I knew all the fellas."

    But Kaye didn't have a 17 handicap then.

    "Oh no, no.  I was a little better than that," he recalled.  "I think I was down to around 11 or 12."    


1966 Sammy Kaye Orchestra itinerary - excerpt

Apr. 13

George Washington Hotel, Washington, PA
Apr. 17

Blue Moon Ballroom, Xenia, OH
Apr. 19-20   U.S. Naval Training Station, Great Lakes, IL

Apr. 21

Armory, Valparaiso, IN
Apr. 23

Armory, Champaign, IL
Apr. 24

Turner Hall, Watertown, WI
Apr. 27

Eagle's Club, Kenosha, WI
Apr. 30

Bear Mountain Inn, Bear Mountain, NY
May 6

  Cleveland-Sheraton Hotel, Cleveland, OH
May 20

Haddon Hall Hotel, Atlantic City, NJ
May 21

Llanerch Country Club, Manoa, PA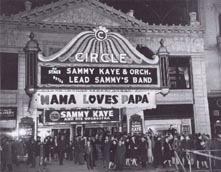 About a year before cancer took his life at age 77, Kaye had arranged for a new band to carry on in his name.

    "That's exactly right," he told me.  "This coming, let's see, September 17th if the first engagement for the new band.  Well, it's not the new band, it's my band, the same arrangements and all that, with Roger Thorpe as the leader."

    Thorpe began his musical studies at age 10 and his idol as a teenager was Harry James.

    "Roger Thorpe is a trumpet player that played with me when I did a Southern tour a year ago.  And he loved the band so much and he's such a fan of the Swing and Sway band that we discussed this thing and he said 'I would love to do it!' and take over the Sammy Kaye band, which he has.  We've already booked a couple of cruises for the band, and we're off to a pretty fair start."

    Initial plans were modest, with hopes to eventually perform all across the country.

    "In due time, yes," he said.  "We want to start very slowly and see how this thing develops, and then take a national tour."

    Of course, that famous 'Swing and Sway' slogan would be retained.

    "Oh yes, sure," he promised.  "'Swing and Sway' is part of the band."

10 Things You Might Not Know About Sammy Kaye:

In high school, he excelled in athletics and was a member of the state relay championship team and won the state championship high hurdles.  Upon graduation in 1928, he received a track scholarship to Ohio University.

Besides the clarinet and alto saxophone, he played the banjo.

His Czechoslovakian accent was so prominent in the '30s that the manager of the Statler Hotel in Cleveland paid for him to take elocution lessons.

Photostats of a dozen Kaye arrangements were buried in the '50s by the Library of Congress, in a time capsule to be opened in 2,000 years.  The tunes were chosen to represent the popular music field. 

Pop songs which even the Kaye band performed at one time or another included Rock Around the Clock, Purple People Eater, And I Love Her, The Beat Goes On, Cracklin' Rose, and Snowbird.

Hal Linden, later star of TV's "Barney Miller," played saxophone in the band briefly in the '50s.

Kaye discovered and managed pop singer Brian Hyland, known for a 1960 hit, Itsy Bitsy Teenie Weenie Yellow Polkadot Bikini.  Hyland had been working as his office boy.

He was a friend of Richard Nixon and performed at the Presidential inaugurations of both Nixon and Ronald Reagan.

Kaye wrote a commentary which appeared in Billboard in 1981, "Echoes of the Big Band Era," in which he asserted that "the potential in recording big bands seems brighter than ever."

Kaye was in good financial shape, having made lots of money through successful investments in bowling alleys and other business ventures.

    As far as recordings, were there any songs that his band did which Kaye thought should have been hits that weren't?

    "Chris, many, many, many songs," he laughed.  "I guess ninety percent of the songs that I recorded never became hits, you know.  Ninety-five percent.  We're talking about big hits, you know."

    Between 1937 and 1971, he and his band recorded over 1,300 songs, including dozens of albums on major labels.

    "Oh yes, yes," he said.  "Decca and Columbia and Victor.  Well, albums weren't that popular during my time at Victor."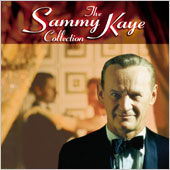 sources:

Garrod, Charles.  Sammy Kaye and His Orchestra (Zephyrhills, FL: Joyce Record

    Club, 1988).

"...he makes them WANT to lead a band!," International Musician, Apr. 1959.

Holden, Stephen.  "Sammy Kaye, 77, Bandleader For 50 Years, Dies of Cancer,"

    New York Times, Jun. 4, 1987, p.15.

Jones, Jack.  "Sammy Kaye, 'Swing and Sway' Bandleader, Dies,"

    Los Angeles Times, Jun. 4, 1987.

Kaye, Sammy.  "Commentary: Echoes Of The Big Band Era," Billboard,

    Aug. 29, 1981, p.16.

Popa, Chris.  Interview with Sammy Kaye, Aug. 23, 1986.

"Rags to Riches," [publication?], 1960.

"Sammy Kaye" in Who Is Who in Music (Chicago: Who Is Who in Music, Ltd., 1951).

"Sammy Kaye Set For 13 Dates," Billboard, Mar. 26, 1966.

    In 1941, Kaye's "Sunday Serenade" radio program, on which he would read poetry sent in by amateurs, debuted.  The show was such a  smash that several books of poetry from it were published.

    Its most famous single airdate was Sunday, December 7th, 1941, when announcer Ben Grauer broke in to reveal that the Japanese had bombed Pearl Harbor.  After the program, Kaye went home and wrote the song Remember Pearl Harbor, which his band recorded days later.  It became an immediate hit and rallying cry.