sources:

Aragon Ballroom display ad, Chicago Daily Tribune, Nov. 30, 1952, p.G2.

"At Blue Note," Chicago Daily Tribune, Sept. 14, 1952, p.G2.

Capp, Frank.   Telephone interview with author, October 24, 2007.

Feather, Leonard.  "At Disneyland: New Band Is Hefti's Bag," Los Angeles Times,

  Jul. 10, 1974, p.G14. 

---.  "Frances Wayne Dies; Singer in Big Band Era," Los Angeles Times, Feb. 10, 1978,

  p.G28.

---.  "Hefti Helping of Big Band Sound, A," Los Angeles Times, Dec. 22, 1974, p.K90.

---.  "Hefti, Neal," in The Encyclopedia of Jazz (New York City: Horizon Press, 1960),

  pp.249-250.

---.  "Name Is Different, but Quality's the Same, The" Los Angeles Times, Nov. 18, 1974,

  p.E18.

---.  "Neal Hefti Bats 1,000 With Batman Theme," Los Angeles Times, June 26, 1966,

  p.B28.

Garrod, Charles.  Charlie Spivak and his Orchestra (Zephyrhills, FL: Joyce Music, 1974).

Gitler, Ira.  Swing to Bop: An Oral History of the Transition in Jazz in the 1940s (New York

  City: Oxford University Press, 1985), pp.189-193.

Hall, George.  Liner notes, "The Uncollected Woody Herman and His First Herd 1944

  Vol. II," Hindsight Records HSR-134, 1979.

Hefti, Neal.  Telephone conversation with author, October 22, 2007.

"Hefti, Neal Paul," in ASCAP Biographical Dictionary, Fourth Edition (New York City: R.R.

  Bowker Company, 1980), p.221.

Kilgallen, Dorothy.  "Band Leader Calls Off His Tour," Washington [ DC ] Post and Times

  Herald, Feb. 24, 1959, p.B8.

---.  "N.Y. Hears Chaplin Plans 'Quick Flight' to California," Washington [ DC ] Post and Times

  Herald, Aug. 23, 1954, p.8.

---.  "Pvt. Hargrove Croons Lullabies With Robin," Washington [ DC ] Post and Times

  Herald, Oct. 13, 1955, p.30.

Levinson, Peter J.  Trumpet Blues: The Life of Harry James (New York City: Oxford

  University Press, 1999), p.171.

Local 47, American Federation of Musicians.  "Member Updates," Overture, Oct. 2007, p.22.

Mather, Dan.  Charlie Barnet: An Illustrated Biography and Discography (Jefferson, NC:

  McFarland & Company, Inc., 2002).

"Neal Hefti, 'America Sings' In Spotlight at Disneyland," Los Angeles Times, Jul. 6, 1974,

  p.E8.

"Neal Hefti Band Opening at the Aragon Thursday," Chicago Daily Tribune, Nov. 23, 1952,

  p.H5.

Patten, Forrest.  Interview with Neal Hefti, Journal Into Melody, Mar. 2006.

"Remembering the Godfather [ Woody Herman ]," Los Angeles Times, Jul. 13, 1986, p.Y5.

Reynolds, Fred.  "Platter Chatter by Fred Reynolds," Chicago Daily Tribune, Oct. 1, 1951,

  p.B4.

---.  "Platter Chatter by Fred Reynolds," Chicago Daily Tribune, Jan. 15, 1955, p.12.

Sheraton-Astor Roof display ads, New York Times, June 1, 1955, p.39, and June 10, 1955,

  p.8.

Sheridan, Chris.  Count Basie: A Bio-Discography (Westport, CT: Greenwood Press, 1986).

"Social Security Death Index."

"Television Highlights," Washington [ DC ] Post and Times Herald, May 23, 1955, p.37.

Wilson, John S.  "Goodman's Early Career On LP: A Package of Sixty Hit Tunes of the

  Daring Years 1935 to 1939," New York Times, Feb. 26, 1956, p.X17.

FEEDBACK AND FOLLOW-UP

Christopher Popa follows up:

         I'm sorry to have to report that Mr. Hefti died at age 85 on October

    11, 2008 at his home in Toluca Lake, CA.

Hefti's sister, Pat, contacted me on Oct. 17, 2008:

    "I got the call Sunday morning from Paul re to Neal's unexpected

    death Saturday evening.  I was stunned.  Our daughter had been in

    the Burbank area on business and spent time with Neal.  She thought

    he seemed fine to her.  He and Paul had been out on Saturday, and

    Paul dropped Neal off at his apartment building.  Neal called to say

    he wasn't feeling well.  Paul stayed with him for a while and then

    went back to his own home.  Still concerned later, Paul returned to

    check on his father and found him sitting in his recliner, TV on,

    and Neal unresponsive."

Christopher Popa continues:

    Neal Hefti's passing is a shock to anyone who knew of his music and

    talents.  My condolences to Pat, Joe, Paul, and Neal's three

    grandchildren.  

send feedback about "Neal Hefti: Don'cha Go Away Mad" via
e-mail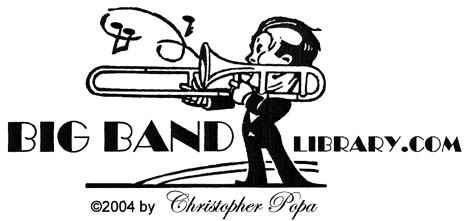 the big bands are back

in a new and exciting way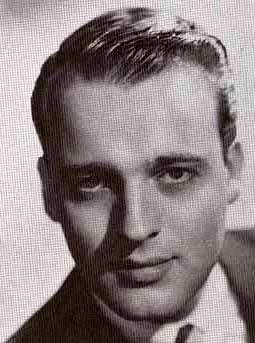 NEAL HEFTI:

"Don'cha Go Away Mad"

by Music Librarian CHRISTOPHER POPA October 2007

    Besides leading his own big band, he is credited for a number of the immortal tunes played by Woody Herman's mid-'40s band, for giving an added jazzy kick to Count Basie's orchestra during the 1950s, and for writing some of the catchiest TV and movie soundtracks heard in the 1960s and early '70s.

    But I couldn't get him to talk about any of that.

    "Just about six weeks ago, Christopher, I decided not to do interviews anymore," Neal Hefti, who turns 85 this month, said.  "I'm out of the business.  I'm inactive and have been for a long time."

    I told him that my sole intention was to honor his life and career.

    "You can write about it.  That's no problem," he suggested.  "I just don't want to be part of trying to remember what happened."

Neal Hefti, 1951

photograph by James Kriegsmann

    Disappointed but not giving up, I then asked drummer Frank Capp, one of Hefti's former musical associates and personal friends, to reflect on Hefti's successes.

    "Well, actually, from a commercial point of view, his biggest achievements are a few of the songs that he's written," Capp said.  "Like L'il Darlin', for example, that he wrote for the Count Basie band.  Uh, let's see… the theme that he wrote for "The Odd Couple."  He wrote Girl Talk.  That's probably what he's making his most royalties from.  Those songs."

    One would also have to include the Batman Theme, which Hefti composed for the 1960s TV show, and there are still others that range all the way from his Woody Herman days (such as The Good Earth, Wildroot, and Blowin' Up a Storm) to his more contemporary motion picture scores.

    "There was a tune from 'How to Murder Your Wife' and I can't remember the name of the tune, but that also was a very pretty tune," Capp added.  

vital stats: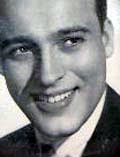 given name: Neal Paul Hefti

birth: October 29, 1922, Hastings, NE

wife: Chiarina Francesca Bertocci, b.Aug. 26, 1919, a singer "Frances

  Wayne," m.Oct. 1945, d.Feb. 6, 1978, "after a long bout with cancer"

daughter: Marguerita Christina Hefti, b.July 22, 1949, a medical doctor,

  d.Dec. 13, 1997

son: Paul Anthony Hefti, b.1953, an acoustic / electric guitarist

brothers:  Jimmy, John, and Joe

sister:   Pat Wacha

education: North High School, Omaha, NE

memberships: ASCAP, 1953-

    Hefti had received a trumpet for Christmas when he was about 10 years old, and started lessons at the local music store a couple years later.

    "He played trumpet, but he was never really a great trumpet player," Capp observed.

    Hefti's first "name" band was Charlie Barnet, whom he joined in time for a Bluebird recording session on January 20, 1942.  By about four or five weeks later, Hefti went to arranging full-time and stayed with Barnet for about six to eight months. 

    In 1943, he worked for Charlie Spivak (they made "Pin-Up Girl" at 20th Century-Fox in May of that year) and then, for a few months, Horace Heidt.

    Hefti was hired in January 1944 by Woody Herman, as one of his band's trumpeters.  He replaced Cappy Lewis, who had been drafted, and among Hefti's sectionmates were Ray Wetzel and the Candoli brothers, Pete and Conte.  The band also included Bill Harris (trombone), Flip Phillips (saxophone), Chubby Jackson (bass), and Dave Tough (drums).

    A lot of people have noted how that edition of Herman's group was "progressive" and embraced bebop, thanks in part to Hefti's (as well as pianist Ralph Burns') arrangements and compositions. 

    "Yeah, it wasn't single-handedly Neal, I'm sure of that, but he sure played a role in it," Capp remarked.  "No doubt about that."

    The Herman band recorded about five or six of Hefti's originals for Columbia, before Herman disbanded in December 1946.

    That period had been important for another, non-musical reason: Hefti had married the band's girl singer, Frances Wayne, in 1945.  (He later revealed that Herman had loaned him a suit for the ceremony, that otherwise he didn't have a thing to wear.)   

    Hefti worked with Barnet again briefly in 1947, then, around 1948-49, he joined Harry James' band as trumpeter and arranger, and while there, did a number of charts for him, including Don'cha Go Away Mad and In a Mist.  Several of Hefti's originals were given titles that reflected James' interests in gambling (Six, Two, and Even) and horseracing (There They Go).  Even after leaving that band, Hefti continued to write for them, and James later commissioned an entire album, "Harry James Plays Neal Hefti," which was recorded in 1961 for MGM.

Neal Hefti: In His Own Words


  "When I was growing up, my favorite bands, besides the organized ones that would

  tour, were the ones I heard on the radio, like The Jack Benny Show and The Bing

  Crosby Show.  I thought that conductors like John Scott Trotter were fabulous, fine

  musicians."
          "[ Woody Herman's ] That was my only band that ever played any kind of what you

          could call head charts, and that was for a reason, a strange reason.  When I joined

          the band, everything was sorta written out, just a 'Who Dat Up Dere,' 'Woodchopper's

          Ball,' plain three-minute charts, pop tunes of the day and etc.  If it was a solo in it,

          it was sorta like a solo round the melody.  Very little improvisation in the band.  And

          then guys were drafted very fast, and there were vast changes.  Like you'd change

          personnel six or seven guys in a week.  And a lot of those guys couldn't read very

          well.  And I will name guys like Flip Phillips, who was a good soloist, but really sort of a

          bad reader.  And I'll say that Bill Harris was another one of those guys.  I almost had to

          teach them their part by rote.  And this sort of flustered Woody.  He knew they were

          good musicians, and there were other people in the band, too, that could read, but

          didn't have the redeeming solo ability that those guys did, but they were still bad

          readers.  So we started faking things in the jobs, and after six months of faking

          'Flying Home,' it became a tune.  We would always fake things that had easy riff

          possibilities to it."

         "He [ Woody Herman ] also gave me my first chance to conduct; I rejoined the band


  at Bop City and he had me conduct for Sarah Vaughan."

  "Sometimes I'd compose music in bed and Frances would tell me to stop playing

  piano on her back.  I guess I write most of the tunes while lying down.  And I don't

  really feel that I've finished it until I personally like it and can hum it to myself."

  "You have to work on melodies.  I don't have to work that hard on the orchestration.

  But melodies are something else."

  "In my estimation, the big band era was over after WWII."
    Hoping to restore popularity in big bands, record labels began promoting new bandleaders, such as pianist Ralph Flanagan and trumpeter Ralph Marterie.  At first, their orchestras initially existed only in the recording studios (RCA Victor and Mercury, respectively), but after they were sufficiently established, Flanagan and Marterie each formed road bands.     

    Similarly, Coral (a subsidiary of Decca) signed Hefti to make some sides starting in August 1951, using New York City studio musicians, including, for example, Don Lamond on drums. 

    An influential Chicago newspaper critic, Fred Reynolds, heard Hefti's first release, an original titled Coral Reef, and, in his "Platter Chatter" column, announced, "The Hefti band rocks.  It had a fresh, clean, precise sound, and it's big!"

    Coral Reef became a minor "turntable" hit, after disc jockeys began playing it as their opening theme.  To cash in, booking agents convinced Hefti to put together a touring band.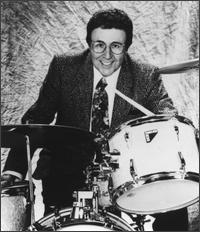 "That was the beginning or the formation of this road band that I was on," Capp recalled.

    More bands sprang up, too, including Sauter-Finegan and Billy May.

    "The Sauter-Finegan band was a little more jazz-oriented," Capp observed.  "Certainly Billy May was commercial jazz.  Billy was an extremely good writer."   

    Because the studio men wouldn't travel, Hefti (and the others) had to employ young and less-experienced players, including, at the time, Capp, who joined the Hefti band around June 1952, at age 20.

    He had previously been with Stan Kenton.

    "In fact, Stan is the one who hooked me up with Neal," Capp reminisced.  

    Switching from one band to the other wasn't his choice.

    "Uh, no, it was something I had to do," he admitted.  "I was, like, all of 19 or 20 years old at that time of my life and I hadn't had the experience.  I was with the Kenton band for, maybe, about 8 months or so.  And he started changing personnel, not only in the rhythm section, but he changed the brass, saxes… it was a different band . . . He kind of took me under his wing, and he said, 'Look, I have… we're working in Cleveland, I think it was… and when we get through there, the next night, the Hefti band comes through there and he needs a drummer, so . . . I just left my drums on the stage and just went right with Neal."

    Promotion billed Hefti and his wife, who was the band's vocalist, as the new "Mr. & Mrs. Music," something like the "Mr. & Mrs. Swing" which vibraphonist Red Norvo and his spouse, Mildred Bailey, had been called during the late 1930s.

    "That's eons ago," Capp remarked.  "I don't recall much of the advertisements back in that period of time."

    The Hefti-Wayne group opened at the Blue Note in Chicago in September 1952.

    "The first night, it was packed because the people were curious about it.  They hadn't heard the band," he told me.  "And by mid-week or the end of week, the house had just dwindled, because word got around that it wasn't the flag-waving jazz band that people thought it was going to be."

    Perhaps the audience had hoped to hear some of the things Hefti had arranged or written for Woody Herman.

    "I think that could have been one of the factors, but he probably would deny that.  But I think that was a very strong factor, as far as the jazz world was concerned," Capp said.  "Everyone expected it to be a flag-waving jazz band, because of his reputation with Woody's band - Apple Honey and those things.  But, actually, what Neal wanted at that particular time was a more commercial band . . . And it was a smaller band – he only had five brass and four saxes, as opposed to the, you know, eight brass and five, or ten brass and five."

    Hefti was one of the featured instrumentalists.

    "He played most of the trumpet solos, yes," Capp recalled.  "I don't think he was exceptional.  He wasn't noted as a great trumpet player.  His fame came from his pen, you know, from writing and the things he did… of course, his early things were with Woody."

    Wayne was similarly typecast by her work as Herman's vocalist, in particular her 1945 vocal of Happiness Is Just a Thing Called Joe.

    "She was a very good singer," Capp acknowledged.  "She certainly wasn't a jazz

singer.  But she was a pop singer, and she had a very pleasing voice."

    Around Thanksgiving 1952, the group moved uptown into a week's stay at the Aragon Ballroom.

    "We'd play tunes like Button Up Your Overcoat, stuff like that," he continued.  "And Frances, of course, would sing.  It was kind of like, I think, a tool for Frances, to present her as a singer, more so than the band as a shouting jazz band."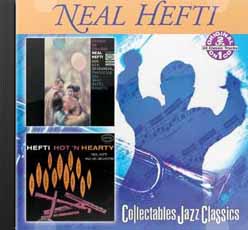 recommended listening:

Coral Reef   Coral, 1951 (and Reprise, 1962)

Little Pony   Epic, 1955

Always   Frances Wayne and The Cavaliers, vocal / Coral, 1952

Buttercup   Epic, 1955

Girl Talk   Columbia, 1965

Mean to Me   Frances Wayne, vocal / Coral, 1952

Ready Rudy   Epic, 1955

Batman Theme  RCA Victor, 1966

Sahara's Aide   Coral, 1951

Autumn Leaves   Frances Wayne, vocal / Epic, 1955

Ev'rything I've Got   Epic, 1955

Happiness Is a Thing Called Joe   Frances Wayne, vocal /

  Coral, 1953

Exodus   featuring Joe Maini, alto saxophone / Reprise, 1962

In the Still of the Night   Frances Wayne, vocal / Epic 1955

The Odd Couple (Main Title)   Dot, 1968

The Girl with the Flaxen Hair   Vik, 1957

Cute   featuring Shelly Manne, drums / Reprise, 1962

Oh, What a Night for Love   The Neal Hefti Singers, vocal /

  Epic, 1958

You Do Something to Me   Epic, 1955

The Man I Love   Frances Wayne, vocal / Epic, 1955

Gotham City Municipal Swing Band   RCA Victor, 1966

Li'l Darlin'   featuring Emil Richards, vibraphone / Reprise, 1962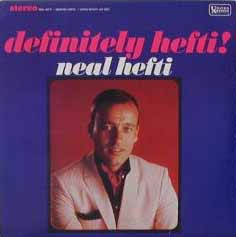 As an organized and touring group, Hefti's big band didn't last much longer. 

    "We were on the road for, maybe, seven months, eight months, something like that," Capp reported.  "We were traveling in cars.  We would work at, say, Chicago and do a week there.  And then we'd go to, like, Terre Haute, Indiana for the next weekend, and then do three days there.  And then have four days off, go to Ames, Iowa, or… What I'm saying is we were traveling, but we weren't working all the time.  We'd work two or three days a week and the payroll, being out on the road, got a little heavy for him, so that's why he through the towel in for it . . . in all fairness, [ all of ] the traveling bands at that time were having kind of a hard time sustaining the barnstorming routine, you know . . . although it did pick up again and continue again."

    A couple other instrumentals by Hefti, Sure Thing and Why Not?, recorded in April 1952, had received some attention, but by that point, pop music had been almost completely overrun with singers like Eddie Fisher and Johnnie Ray.

    "Oh yeah, there's always that real heavy commercial stuff," Capp acknowledged.

    So for the rest of the 1950s, Hefti returned to the security of working in the New York City studios, later commenting that whatever the studio wanted him to do, he learned how.  He also said that he loved conducting and loved the music.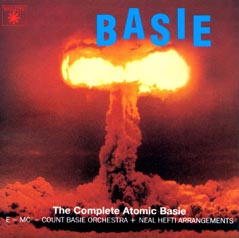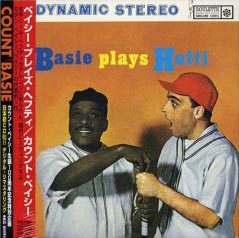 Now available on compact discs, two classic Basie albums with Neal Hefti compositions and arrangements (and on one, his photo in mock astonishment with the Count).

    Columnist Kilgallen wrote that Hefti's plan to take a dance band on a national tour in the spring of 1959 was "deferred," when he was assigned to conduct the augmented orchestra for Judy Garland's engagement at the Fontainebleau in Miami Beach.

    Between 1957 and 1964, Hefti made six more 12" albums under his own name: "Concert Miniatures" (Vik LX-1092); "Pardon My Doo-Wah" with The Neal Hefti Singers (Epic BN 504); "The Hollywood Song Book: Academy Award Winners 1934-1945" (Coral 7CX-2, a 2-record set); "Music, U.S.A." (Coral CRL7-57256); "A Salute to the Instruments" (Coral CRL7-57286); "Light & Right!: The Modern Touch of the Neal Hefti Quintet" (Columbia CS 8316); "Jazz Pops" with his so-called Jazz Pops Orchestra (Reprise R9-6039); and "Li'l Darlin" (20th Century-Fox TFS-4139).

    "Well, I'll tell you something," Capp interjected.  "He writes things that aren't really that difficult to play, or to sight read.  I mean, they're not easy, certainly.  There's nothing amateurs could make sound good.  But he does have a certain i.d. and I don't know if I could put my finger on what that i.d. is, except that his writing for Basie… I think that that was… his pinnacle of jazz writing was the Basie stuff he did."

    Would it be accurate to call it "uncluttered"?

    "Yes, very much so.  And melodic," Capp responded.  "And he certainly brought the Count Basie band out of the doldrums back in the late '50s when he wrote . . . the 'atom bomb' album."


    The many individuals and groups whom he arranged and conducted for included Coleman Hawkins (Hefti used the pseudonym "Paul Nielson"); Mel Torme (Just One More Chance / Blue Skies); The Modernaires (Four Or Five Times); and The McGuire Sisters (for whom he wrote the charts and conducted on what became some of their biggest hits, Sugartime, May You Always, and Goodnight, Sweetheart, Goodnight).  

    On May 23rd, 1955, Hefti and singer Vaughn Monroe appeared on the "Tonight" show to plug their engagement at the Sheraton-Astor Roof near Times Square in New York City.

    Hefti also continued to record with his wife, Frances Wayne.  In October 1955, she told newspaper columnist Dorothy Kilgallen that she planned to rejoin his band for a brief spell-"just for kicks."

    He also arranged a 10" LP, "Tenderly" (Decca DL-5449), for Tommy Dorsey in 1953; made a 10" album of Rudolf Friml music for RCA Victor's subsidiary, "X," in 1954; and a 10" LP with The Ray Charles Choir, "Singing Instrumentals," for Epic in 1954 - it featured guest soloist Charlie Barnet on Redskin Rhumba.

    His own first 12" disc, "Hefti Hot 'n Hearty," was done for Epic (LN 3187) in 1955.  Music critic John S. Wilson reviewed it in The New York Times, stating, "Hefti is an imaginative arranger and composer . . . who rarely gets trapped in routine or repetitious ideas.  His band plays with a delightful crispness and his soloists, most of them in the modern vein, say their pieces with clarity and a driving sense of rhythm."

    Titled "The Atomic Basie" and recorded for Roulette in October 1957, it included such future classics as The Kid From Red Bank, Whirly-Bird (which was originally called Roller Coaster), Splanky, and Li'l Darlin.

    "That was a real achievement back in that period, because the Basie band hadn't received the accolades that it needed in that time period," Capp claimed.  "And that album did it.  That was great writing."

    Following its success, Hefti was commissioned to compose more, material which would be released as the "Basie Plays Hefti" album, recorded for Roulette in April 1958.  There were Cute and A Little Tempo, Please, among others. 

    Later Basie albums, on Verve, included such Hefti works as I'm Shoutin' Again and Two for the Blues.

    "He's written some great songs, no doubt about it," Capp repeated.

    Jazz critic Leonard Feather wrote in The Los Angeles Times that Hefti sold his publishing company for "a cool $90,000" around 1963, but "retained the 50% composer rights."

    Still, some of Hefti's biggest copyrights were yet to come, as he settled near Hollywood to write for television and movies for the rest of the '60s and into the '70s.

    "The Batman Theme probably made him more money than the Basie band," Capp pointed out.

    Music aside, that 1966 TV series, starring Adam West, was kind of silly ("campy," people call it now).

    "Yes, of course it was," Capp agreed.

    In 1973, singer Tony Bennett called Hefti to do nine concert dates with him, which allowed Hefti to see that people knew his tunes, even if they didn't associate his face or name with them. 

    So he decided to put together another big band, planning, as he told Leonard Feather in The Los Angeles Times, "to spend the next couple of years to see if this will work."

    "I can't speak for Neal," Capp cautioned, "although I certainly know him now.  When he moved out to the West Coast, I became his contractor, and worked, like Disneyland, and country clubs, and things like that."

    The 1974 edition of the Neal Hefti big band leaned heavily on Hefti's own tunes, including Li'l Darlin', Cute, Cherry Point, Girl Talk, and the Batman Theme, plus, as Leonard Feather reported, "a few fillers such as medleys of Jobim or Legrand songs, presumably aimed at the dancers."

    Feather commented, "The regular guitarist was missing, replaced by someone whose name the leader didn't know; Hefti himself is a token pianist who ought to return to the trumpet . . . This left much of the burden on drummer Frank Capp and bassist Herb Mickman . . . Somebody like Nat Pierce, who was once said to play more like Basie than Basie himself, would be a valuable addition."

    "Judged as a jazz-derived, MOR venture in the unofficial campaign to bring back the bands," Feather concluded, "this is a commercially viable outfit.  Musically, it represents only the tip of the iceberg of Hefti's talent."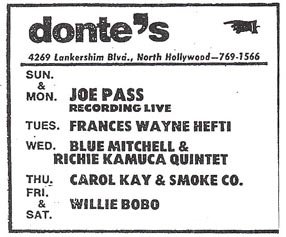 Capp, meanwhile, also played drums for Frances Wayne in November and December 1974.

    "When they moved out here, I did a few dates with her, at a club called Donte's," Capp recalled.  "It was a jazz club here in the Valley.  I worked with her several times there."

    Besides Capp, her accompaniment was Richie Kamuca (tenor sax), Jack Latimer (piano), and Herb Mickman (bass). 

    "I never worked with her out here with a big band," Capp added.

    Not long afterwards, Capp formed his own big band.

    "And the reason my band came into existence," he explained to me, "is because there was a club in the San Fernando Valley called King Arthur's that was running big bands on Monday nights.  Neal, after we had closed Disneyland, Neal said, 'Why don't you go out and see if you can book the band out there for a night?'  So I went out and I talked to the owner and he said, 'Sure, bring Neal out.  I would love to have the band.  So the next day I called Neal and I said, 'Neal, I got a date for us out there' and he said, 'Meet me at the Smoke House for lunch.  I got to talk to you, Frank.'  And I met him, and he said, 'I'm throwing the towel in.  I don't want anything to do with the band business anymore.  I'm tired of it.  I'm tired of guys sending subs,' da-da da-da da-da, he went on and on.  So he said, 'Thanks for getting the job, but I don't want it.  I'm quitting the band.'  So that was the official end of the Neal Hefti band, West Coast or East Coast.  That was the end of it."

    Capp then went back to the owner of King Arthur's.

    "I said, 'Neal is throwing the band away.'  So he said, 'Well, I need a band for that night.  Have you got any suggestions?'," he continued.  "And I said, 'Yeah, it just so happens I've got a lot of Neal Hefti arrangements and Nat Pierce has got a lot of Count Basie arrangements.  We'll put a band together for one night and do a concert for you.'  And that was the beginning of the Juggernaut.  We just called it the Capp-Pierce Orchestra and after we made our first album, Concord Records tagged us with the name 'Juggernaut.'  Because Leonard Feather, the critic and writer, reviewed our band because we had continued out there at King Arthur's and his first review said something like 'a Juggernaut on Basie Street.'  And so Carl Jefferson from Concord liked that term so he christened us the 'Juggernaut' and it's been our name ever since (although Nat's been dead now for some time, so it's just my orchestra)."

    For the second time, Hefti gave up the big band business.

    "He dropped music like a hot potato," Capp remarked.  "Unfortunately, he refused to write another note of music, and I've never understood that.  I recall I did a Barbra Streisand movie with him.  And Barbra Streisand has asked him to write arrangements… a lot of people, a lot of singers have asked him to write, he won't write a note.  He just dropped music like, uh… it went down like a lead balloon."

    At the same time, Hefti became irritated when Capp wanted to play his tunes, as illustrated by an incident which Capp remembers well.

    "Yep, yep.  Indelibly in my mind," he said.  "I belong to Port O'Valley Country Club and I invited him out – he and Frances and my wife, the four of us were playing golf.  And we were on the tee of the 13th hole, and I said, 'Hey Neal, by the way,' I said 'King Arthur's… he has asked me to put a band together so Nat Pierce and I are going to have a band and we want to call it 'A Tribute to Neal Hefti' and we'd appreciate if you could come out to the club.'  And he dropped his golf club and turned around and, fuming, he said, 'No!  You're not going to use my name!  I don't want my name… You're not going to do it!'  He just flipped out!  So that's why I went back to Al Leplant again and I said, 'Neal doesn't want any part of this' so I said, 'Let's just make it a tribute to Count Basie' and that's what we did.  I had a lot of the Neal Hefti arrangements and Nat had a whole bunch of stuff from the Basie band because he and Count Basie were pretty good friends."

    Ironically, Capp had collected Hefti's tunes with his help.

    "He gave me his music," he said.  "He gave me all of that stuff when I was back in New York, when I was working with Andre Previn and the Roundtable . . . He gave me all the scores and I copied them.  I was staying at the Taft Hotel and I copied every one of them.  And he said, 'You can use them for a rehearsal band or whatever out on the West Coast.'  This was before he moved out here."

    Around 1960, Capp had played some percussion sounds for a series of big band salutes, including, on a Count Basie-themed LP, three of Neal Hefti's originals (Splanky, Cute, and Li'l Darlin').

    "Well, Dave Pell was the a&r [ artists and repertoire ] man at the time," he recalled.  "He's the one who conceived that notion of doing all of these tunes with percussion inserts.  Boy, that's, like, 30… 40 years ago, I guess."

    Were they satisfied with that project?

    "Yeah, some of those things came out very good," Capp allowed.  "It was a 'gimmick' album, 'cause back then in New York, there was a guy by the name of Terry Snyder who had a band, was a drummer.  They called it 'ping-pong stereo,' where you'd start, like, a bongo roll on the left side and it would pan across to the right side.  That was one of those audio gimmicks, and that's what they were trying to do with the percussion albums I did."

    They were also similar to the things Enoch Light did on Command.

    "Yes, exactly," he agreed.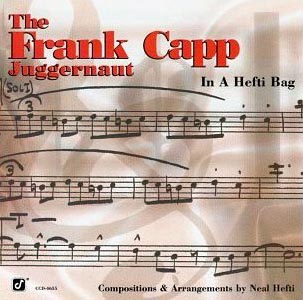 In 1994, Capp recorded a CD titled "In a Hefti Bag" for Concord Jazz, and Hefti continues to get a portion of the royalties.

    "Yes, of course he does," Capp confirmed.  "He gets the composer royalties from that." 

    Whose idea was it to make the album?

    "Mine," he said.

    Was Hefti's approval needed?

    "No, no," Capp said. 

    They still see each other now and then - they've had an occasional dinner together.

    "He's having a birthday on the 29th, Monday night, and I have been working with my band at a club out here in the Valley called Charlie O's," Capp related.  "It's a jazz club that runs jazz 7 nights a week."

    "And back about 6 months… 7 months ago, they started a Monday night big band format," he continued.  "And my band works one Monday every month.  So they asked me to do the 29th, which is this coming Monday and they said, 'It's Neal Hefti's birthday and we'd like Neal to come out.  We'll celebrate his birthday, get a cake, and treat him… all that kind of stuff.'  And when they asked him to do that, he froze and said, 'I don't want any part of it.'"

    That seems to echo Hefti's refusal to allow me to interview him, despite my pleas. 

    "No, I just don't want to do it anymore.  I really don't," he insisted.  "I've been sort of… a little bit at at a time over the last five or six years, I decided that since I'm completely inactive, doing interviews is completely wrong for me to do."

    I was anxious to let him know that, coincidentally, I had seen on television only a few days earlier a Honda car commercial which uses one of his tunes, The Odd Couple (Main Title).

    "Well, I don't want to go there," he persisted.  "I don't want to get into that anymore.  You just have to understand, Christopher.  I don't want to do it."

    And, of course, I had hoped to ask him some sincere, thoughtful questions about his music.

    "You probably could, but I still wouldn't want to talk about it," he responded.

    Perhaps Mr. Hefti could have soothed me with a quote of some lyrics from one of his arrangements, "Baby... now don'cha go away mad!"

    Anyway, it leaves us with Capp's salute - if Hefti would show up at the club, what might Capp tell him?

    "I would just say 'Happy birthday and thank you for all the great music that you've given us,'" Capp said.