DUKE ELLINGTON

"Things Ain't What They Used to Be"

by Christopher Popa                                    December 2004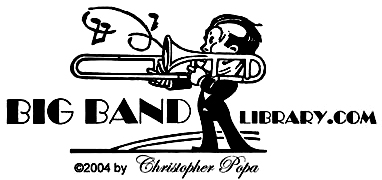 sources:

"Ellington, Duke," in Who Is Who in Music (Chicago: Who Is Who in Music,

    Ltd., 1951).

Ellington, Duke.  Music Is My Mistress (Garden City, NY: Doubleday,

    1973).

Feather, Leonard.  The Encyclopedia of Jazz (New York City: Horizon Press,

    1960).

Feather, Leonard and Ira Gitler.  The Biographical Encyclopedia of Jazz

    (New York City: Oxford University Press, 1999).

Hasse, John Edward.  Beyond Category: The Life and Genius of

    Duke Ellington (New York City: Simon & Schuster, 1993).

Popa, Christopher.  Interview with Herb Jeffries, Nov. 3, 2004.

Social Security Death Index.

Stratemann, Dr. Klaus.  Duke Ellington: Day By Day and Film By Film

    (Copenhagen, Denmark: JazzMedia, 1992).

image credits:

incl. Bob Parent / Archive Photos; Karlheinz Kluter; Robert Galbraith; Tempo

Music, Inc.; Don Hunstein


    It's often been said that he was in a class all by himself, but Duke Ellington's music brought people of all races, all ages, and all social levels together.

    "It did because it was a kind of music that didn't have, particularly, any ethnicity to it," Herb Jeffries, who became the first male singer to regularly work with Ellington, told me in 2004.  "I can recall Ellington being on a national broadcast (I was at the station at the time) and the moderator said to him, 'Well, Mr. Ellington, I guess your people are very proud of you and you're a success.'  And I recall him saying, 'My people... my people... '  He says, 'Yes, I hope my people are proud of me because all people are my people.'  So he wrote for all people.  He didn't write specifically for one ethnic group."

    Jeffries, who had starred as a singing cowboy in several all-black westerns, was hired by Duke in October 1939.   

    "When I joined Ellington's band, I had already been a... I sort of did the reverse from what a lot of guys do," he noted.  "Dick Haymes and Frank Sinatra were band singers who became movie stars. I was a movie star who became a band singer."

    Jeffries had been out promoting his film, "The Bronze Buckaroo," when, one night, he attended a dance featuring Ellington and his famous orchestra. 

    "Yes, that's true," he stated.  "When I was touring, following my pictures around (they were playing around and I was making personal appearances there), the prodigal son returned.  I came back to my hometown, Detroit, and so he was playing at the Graystone Ballroom... Jean Goldkette's Graystone Ballroom... and I went in to see him in my western attire, and he noticed me out there, because he had just finished a couple weeks' at the Apollo Theatre, playing along with my picture, on what they called 'four or five-a-day.'  They would play, all the movie houses -- well, the majority of them, the big ones -- would play a movie and then a stage show in between the movies . . . and [he] recognized me and called me up to do a couple of songs.  And then he asked me if I would tour with him, and do some theaters and some club dates that he had to do.  I was honored to do them, because  thought I could learn a lot from this man.  I mean, he had played for the royal heads of Europe... my goodness!  What a great honor!"

    It was also a fact that Jeffries was only planning on singing with Ellington until his next Hollywood picture was ready to begin shooting.  

    "I didn't join his band to be a singer with his band, I joined it to learn from him, which I did," he explained.  "It was like going to college, for me . . . and learning from a master."

    "I guess he and Stravinsky were the two men who broke the rules, taking dissonance and . . .

making a beautiful sound," he commented.  "Obviously, it appeased the appetite of the earlobes of the majority of people because whatever that sound was that he had was different from the regular jazz bands... a very appealing taste.  I guess it's like... the English have a very unique thing when they drink their tea: they put sugar in it to make it sweet and then they put lemon in it to make it sour.  Ellington had the unique ability to put sweetness in music and yet put enough of the dissonance in there to give it a little bit of a bitter taste that was appealing to the ear palates of people."

    Jeffries wound up staying on as a part of Ellington's band for a couple years (with interuptions), but wasn't sorry that he eventually left in 1942.   

    "Oh, no, no, I never was, because I learned from him and I maintained his friendship until the very end," he said.  "No, I had to follow my quest.  I had to go out in the world and see the world.  I had to open up my own nightclub in Paris, because I'd heard about the success of entertainers in Paris, where there was no separation of ethnoticity.  I'm multiracial myself, and I never . . . liked the idea that people were so separate from one another.  I think that Ellington was a man who felt that way himself.  One of the reasons I loved him was I felt that way myself."

    He considers Ellington a mentor, and drew a couple other similarities with him.

    "I think he had a basic influence on me, and he is constantly influencing me every time I think about him," he stated.  "I learned how to dress; he was one of the ten best-dressed men in the world.  I learned how to pick my wardrobe and to assemble my clothes so that they were

well-matched.  I learned how to go out and get myself an elocutionist, so that I could improve my diction, so that when I sang songs, people would be able to understand the lyrics... because, after all, a singer is a storyteller.  And an actor is a storyteller." 

    In the six decades since he worked with Ellington, Jeffries, now age 93, has given much thought to man's relationship with his fellow man.

    "What is this business that we can penetrate interstellar space and yet we can't get through the thin skin of the epidermis?  That don't make any sense at all," he stated.  "If Adam and Eve were the first man and the first woman on the face of this Earth, according to the Christian doctrine, then we all came from that source and we're all related.  Of course, the environment and conditions that we lived in had to do with, over thousands of years, changing our color and our physical caricatures.  We're only one race... the human race, and I've always felt that way and so did Ellington, and I loved him for that.  And so I had to go out into the world and do my thing.  I couldn't do it just being a singer with Ellington's band."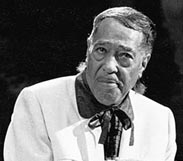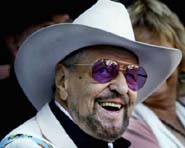 Jeffries, who received a star on the Hollywood Walk of Fame in Sept. 2004 [ above ], considers each of his colleagues in the 1939-42 Ellington ensemble to have been respected and celebrated musician.

    Others present in during that period included Rex Stewart, Cootie Williams, and Ray Nance (trumpets), Juan Tizol and Lawrence Brown (trombones), Barney Bigard (clarinet), Johnny Hodges, Ben Webster, Harry Carney, and Otto Hardwick (saxophones), Jimmy Blanton (bass), and Sonny Greer (drums).

    "They were all brilliant," he said.  "Ellington had perfect pitch and, of course, he picked his men because of their perfect hearing, their good hearing.  Every man in that band, they had perfect pitch.  Sometimes we'd be on a train, and they'd play games like that.  Ellington would holler at them if the train would make a squeaking sound going around a curve, he'd say, 'What key is that?' And they'd holler [the answer] back."

    Jeffries is the only one of them still alive.

    "Yeah, I'm the last one of that particular band, which was called 'the Blanton-Webster great band'," he reported.  "With Ellington, I guess he looked at me sort of like a member of the family, a son, something like that.  Because he wasn't too strong with Mercer.  They were friendly, but they weren't compatible like father and son."

    Ellington did have a very close working relationship with Billy Strayhorn.

    As Jeffries put it, "Billy Strayhorn was an addition to Ellington's band, at some later day when Ellington thought that he'd found an apprentice for himself.  Like most great painters or musicians usually find an apprentice, that can carry on their music, in case something happens to them.  It's usually a younger man.  But Ellington was writing great stuff long before Strayhorn came in.  And when he found Strayhorn, who evidently... Strayhorn had been influenced by Ellington himself, going to school and emulating the same kind of sounds that Ellington did... and when Ellington found him, I think he found what he thought would be his apprentice.  Unfortunately, it didn't work that way."

    Strayhorn died at age 51 in 1967, seven years prior to Duke's passing.

    Originals by Ellington and/or Strayhorn, as well as other instrumentals, got the most attention from the critics.

    "I think that there were quite a few people around at that time that were handling Duke, especially his recording producer [Leonard Joy] - he didn't like singers at all, and I think it kind of bothered him that there was a singer, a male singer, with the band, 'cause I was the first one," Jeffries theorized.  "So I didn't get the best recognition from him, and I suppose that Victor, at that time, didn't think that I was that important that they should write about me.  But it worked out allright. I guess it gave me a drive to keep on going when I saw that.  So it acted as a stimulant, rather than a depressant."

vital stats:

given name    Edward Kennedy Ellington 

birth   Apr. 29, 1899, Washington, DC

death   May 24, 1974, lung cancer

father   James Edward Ellington, b.1879,

d. Oct. 28,1937, pleurisy

father's occupation   a driver, butler or caterer

mother   Daisy (Kennedy) Ellington,

b.1879, d. May 27, 1935

sister   Ruth Dorothea Ellington, b.1915,

m.James / m.Stamiatou / m.Boatwright,

d. Mar. 6, 2004

education   public schools, Washington, DC incl. Garnet Elementary School and Armstrong Manual Training School (dropped out 1917, 3 mos. shy of graduation)

piano teacher   Marietta Clinkscales

wife   Edna Thompson, m. Jul. 2, 1918,

separated late 1920s, d.1966

son   Mercer Kennedy Ellington,

b. Mar. 11, 1919, d. Feb. 8, 1996

companion   Beatrice "Evie" Ellis,

met ca.1938, d. 1976

physical description   5'11-1/2" (or 6'1"),

192 lbs,  brown eyes, black hair

faith   Protestant

hobbies   studying the Bible, reading philosophy, selecting clothes

memberships   AFM Local 802;

ASCAP, 1953-74

residence   935 St. Nicholas Ave.,

New York City

    "What makes Ellington great is, first of all," according to Jeffries, "he was one of the bands who had the audacity to go against the rule of the masses and try different sounds and putting different notes together in his arrangements, which made him have a totally different sound from any of the other bands."

    "Plus the fact he was a great composer," he continued.  "He stands amongst American composers, as far as I'm concerned, one of the most outstanding composers who was popular with his songs... songs like I Got It Bad (And That Ain't Good), Sophisticated Lady, Solitude... I could go on for a half an hour naming some of the song hits that the public loved and liked big enough to make them successful."

    It was estimated that, during his lifetime, Ellington wrote several thousand compositions.

    "Plus the fact that he was a man who kept his band going whether they were working or not," he pointed out.  "You know, if there were times when they weren't working, it was his money that kept these guys eating and sleeping when they weren't playing."

    Was Ellington difficult to work for?

   "He was quite a taskmaster with anyone that was in his band," he recalled, "because he was seeking to improve not only himself, but everything that he touched." 

recommended listening - select list:

Boy Meets Horn   (Brunswick, 1938)

Ko-ko   (Victor, 1940)

Jack the Bear   (Victor, 1940)

Never No Lament   (Victor, 1940)

In a Mellotone   (Victor, 1940)

Flamingo   Herb Jeffries, vocal (Victor, 1940)

Take the 'A' Train   (Victor, 1941)

Perdido   (Victor, 1942)

Johnny Come Lately   (Victor, 1942)

I Ain't Got Nothin' But the Blues  

    Al Hibbler and Kay Davis, vocal (Victor, 1944)

Black and Tan Fantasy   (Victor, 1945)

In a Sentimental Mood   (Victor, 1945)

Satin Doll   (Capitol, 1953)

Cop-Out     (live performance, Jun. 1957)

What Am I Here For?   (Columbia, 1961)

I Let a Song Go Out of My Heart/

   Don't Get Around Much Anymore

   Ray Nance, vocal (live performance, 1962)

Fly Me to the Moon   (Reprise, 1964)

Things Ain't What They Used to Be

    (Reprise, 1965)

The Mooche   (RCA Victor, 1966)

I Got It Bad (And That Ain't Good)

    (RCA Victor, 1966)

Duke Ellington in his own words:

"When I'm making my arrangements or composing something new, I try to think of something that will make my hearers feel like dancing.  It's a primitive instinct, this dancing business, perhaps; but it also signifies happiness.  And the desire to step around a little means that people are not bothering very much about the cares of the world, at least for the moment."

    - Jul. 8, 1931, quoted in "Thoughts withStyle," Dancing USA, Feb./Mar. 2000, p.11

"I'm sure this is the most important statement we've ever made."

    - "Caught: Duke Scores with Sacred Music in Grace Cathedral," DownBeat,

      Nov. 4, 1965.

"But without the men [in my band] what could I do?  I could keep on composing, something I always intended to do, but then I'd have nobody to play the things I write so that I can hear what they sound like."

    - Simon, George T.  "Duke Ellington" in The Big Bands (New York City: Macmillan,

      1967).

"I am an optimist, although the big band, for example, is a hazardous gamble.  Sidemen demand enormous salaries, and there are heavy overloads like transportation, orchestrations, copying, commission, and uniforms."

    - "Music and the Future," in Music Is My Mistress (Garden City, NY: Doubleday,

      1973), p.411.

"Biographies are like tombstones.  Who wants one?

    - Gioia, Ted.  "Review: The Gentleman of Jazz: Duke Ellington Was a Deeply

      Private Man with An Impenetrable Veneer of Politeness and Charm,"

      San Francisco Chronicle, Nov. 14, 1993, sec.REV, p.1, col.3.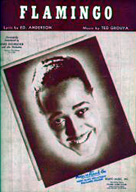 Since music reflects the culture, how can Duke Ellington's music, or Jeffries' vocals, fit in?

    "Well, first of all, because I only sing the standards songs that were the beautiful songs," he stated.  "These youngsters are eventually going to have to get a credit card.  And eventually they're going to have a home.  And eventually they have to pay rent.  And eventually they're going to have to support some children.  And so those hip-hoppers, skip-boppers, and shake-yo'-booty kids grow out of it, and then they hear these old, standard songs - which are brand-new to them,  they never heard before, the new generation coming up, and they say, 'Wow!  What is that?  Is that a new song?'  It's new to you, baby!"

    "I'm not angry with these youngsters that do that stuff," he stressed.  "We've done that to them, in our social structure.  We're to blame for them being that way, because they don't have families.  When you get these gangs together, that's a family for them.  They don't have a family, because some of these women have had children by six different men, who've run off and left them someplace.  And they're getting their living  from the government [which] is paying them for these kids, and so they don't have to work.  They can sit up on their lazy behinds and have kids, and these kids go on the street and play and that's the only family they have, out there." 

    Going back to the subject of Ellington, there may be little opportunity to reach young people about Duke's big band, instead of rap or hip-hop.

    "Zero, zero," Jeffries agreed.  "Zero who don't blow up bridges and blow up automobiles.  And the motion picture business... a Governor of the state of California who did nothing but violence all the time, everything he played in.  Is this the kind of hero... I don't think so.  I think we need heroes like we used to have.  I don't care whether they're motion picture heroes or heroes in the music business.  [The] United States of America is suffering from cultural anemia!  Sorry to have to say that, but get on an airplane and see how they dress... [they] get on there with these shoes that look like Frankenstein -  tennis shoes... and a pair of shorts and a funky tank shirt.  Not during my time!  Not even now, when I get ready to get on a plane or go someplace, I get dressed with a necktie and I'm still very comfortable."

    It's obvious that Jeffries has strong convictions about about mankind.  

   "Here's a thing: what color is love?," he questioned.

    "It's no color," I responded.

    "Oh boy!  Oh boy!," he continued.  "So if God gave us love, that we could have love for one another, why are we letting this thing like the epidermis, or the color of the skin, be our deterring point? . . . And that's what these wars are all about: we're out there fighting people because they're different from us.  They're no different than we are, or we wouldn't be out there, trying to help . . .  [them] live a democratic life."

     "You know what the problem is?," he said.  "E-d-u-c-a-t-i-o-n.  Education is our problem, and we have to improve our system . . . and make people want to go to school and have a desire to be bigger and better in everything they want to do, whatever their endeavors may be."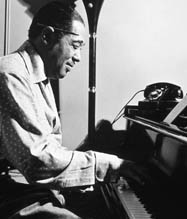 "Ellington was a stickler, as a perfectionist," Jeffries recalled.  "Of course, when I first went with his band, he thought that my range... he began to know what my range was, that I had a very wide range, about a 4-1/2 octave range... and in the western pictures, I was singing in a higher, tenor voice.  He thought it was much more commercial for me to lower my range.  He heard me imitating Bing Crosby one time and he said, 'That's the sound, that's the arrangement that I want to make, in that key that you're singing in now.'"

    Jeffries got some input into what tunes he sang with Duke. 

    "Well, I would bring songs to him that I liked and thought I could deliver, because I wasn't one who really cared to get into the field of singing songs that every other singer was singing," he explained.  "If you want to get popular, you have to introduce a song, you don't sing the song that somebody else made famous.  And I'd bring songs to him, and if he liked them, he'd say, 'Yeah, I think that's a good one you can do and we'll make an arrangement on it and we'll try it out on the public.'"

    He still recalls the circumstances of waxing Flamingo at a recording session held in Chicago on Dec. 28, 1940.

    "I made a mistake in the lyric and the composer didn't like it at all," he confided.  "As a matter of fact, when I went down there in such a hurry, that there was a lyric that I didn't particularly like and had trouble remembering it.  And so I put in some lyrics that I just made up because I didn't want to not do the session with him.  The composer really got a little upset about it, Ted Grouya, and I said to him, 'You're lucky when you brought it to me, you couldn't even get to Ellington.  You're lucky I'm not asking to include my name on it as co-composer.'"

    What were the original words?  

    "There was a lyric in there... 'Flamingo, like a flame in the sky, flying over the island to my lover nearby.  Flamingo, with your tropical hue, could you think of passion undying?,'" he recited.  "It's not even euphonious... 'think of passion undying' is very hard to sing.  I never did like the lyric, so I couldn't remember it when I... so I put down, 'for it's you I rely on, and the love that is true.'"  

    Including the slight change, the song became a hit, thanks to jukebox and radio play.

    "It was both," he acknowledged.  "I had left the band, myself, because I wanted to stay in California and I hadn't signed an indefinite contract with him.  It was just to go and do some engagments with him and some recordings, and then I was coming back out to Los Angeles to do some more pictures or whatever, plus I like the climate, I like living out here.  And I was in California when it was released."

    What other vocals of his with the Ellington orchestra did Jeffries feel achieved the desired effect?

    "There Shall Be No Night was a good record with him," he said.  "Let's see... I'm trying to think of some of them off-hand right now... What Good Would It Do, which was a good song... Oh boy, it's hard for me to go back that far and remember all the songs I did with him.  I probably could find them on my computer.  I did so many songs prior to Ellington, Standard transcriptions, Davis & Schwegler, I've done songs with Earl Hines' band, songs with Blanche Calloway's band, songs that I've written.  And I recorded for so many different companies, Columbia, Victor, Exclusive, Mercury, Decca, MGM [laughs]... it's pretty hard for me to seperate 'em out at this stage of vintage of my life."

    One album was even called "Senor Flamingo."

    "I made that when I returned to Victor, many years later," he reminisced. 

    Russ Garcia conducted the sessions, which took place around 1958.

    "He did all the arrangements," Jeffries recalled.  "We were experimenting with a Latin beat in those things at that time, and felt that we'd get a good play down in Latin America, which it did."

    In the 1980s, Jeffries made a memorable appearance on "Juke Box Saturday Night, " a

PBS-TV special on which he sang, among others, a new version of Ellington's Jump for Joy.

    "It's an uptempo," he said.  "I like doing some ballads and then some uptempos.  So I used that as one of my uptempos."

    Even at the present time, semi-retired, he still does make an occasional personal appearance and always devotes at least half of his program to Duke's music. 

    "For me, it was one of the great thrills of my life just to hang out with him," he commented, "because he was such a brilliant... he was a genius . . . In my association with him, I noticed him to be a man who didn't delve in ego.  He knew what his gifts were and he used them to his greatest ability and always tried to improve upon them.  He was a man who loved doing what he did, and he loved making people happy.  He would hug a tree... the man who went to Europe and every country he went to in Europe loved his music.  He had a very beautiful European education, because he met people of all nationalities and was able to make them all very happy.  He was a man who was very articulate with his speech.  We see people today who are making millions and millions of dollars in the athletic world, and when they get on the radio to be interviewed, their diction is terrible and the way they use their language... 'I'm gon' be axin' da man and what da man be sayin', I be doin'.'  And these are guys who are making millions of dollars as athletes and then don't go out and do anything to improve their diction so that they can communicate with other people, which helps to lift them up, culturally.  Ellington was a very cultured man."

    Also, he studied the Bible intently, particularly the words of Solomon, and traveled with a rosary and cross - a deeply religious person.

    "Well, I think he proved that in the last years of his life, when he wrote sacred music," Jeffries said.

    How does he like that term that Duke used, "beyond category"?

    "I love it," he laughed. 

    What of the future for Ellington's music?

    "I think five, six-hundred years from today, they'll still be trying to copy the Ellington things," he claimed.  "They'll discover new things out of it."

    Besides his star on the Hollywood Walk of Fame (which he accepted in the company of his wife, Savannah [ above, r. ]), a number of honors have been bestowed upon Jeffries in the last decade.  In respect of someone who's lived long and accomplished a lot, I asked him for his thoughts on the meaning of life.

    "When I wake up every morning, and I crack my eyelids open and I see light, I thank God for another day of adventure," he said.  "The world is full of adventure.  The meaning is what the whole thing stands for: the only thing that is constant in all of creation is change.  And we are here to assist change, and to assist it in a manner that makes it more beautiful, called 'beauty.'  I live up here in the mountains . . . where the beauty of nature and the creator is all around me and I see it all the time.  And when I look about me and see all that man has created, man... even the furniture that he makes, the rugs that you walk on, the roof on top of this house... the ingenious of the man who keeps improving and improving... when I look at the cell phone that I'm talking to you on right now, with no wires, this is in itself the magnificence of change and we should all be a most devoted part of making that change beautiful, not ugly.  What have we done to this wonderful United States of America, which once upon a time had a lot of European people come over here and settle in New York , San Francisco, Chicago, New Orleans, all down through there, and brought culture over to us?  What have we done to that culture?  We've destroyed it!  The music that you hear played today is a cryin' shame!  The artists that they have that are making big money and are being on all the radio shows, it's a crying shame the screaming and the contortions that come out of the sounds that they call music.  That's not music!  Not according to the great masters, Beethoven, Mozart... the great masters that went out there and made music that was harmonious and beautiful."

    Indeed, despite what passes for music on today's pop charts, traditionally it's been taught that good sounds have melody, harmony, and rhythm.

    "Of course!," he agreed.   "How can we take a thing like rap and... they should put a 'c' in front of it!  Not only is it filthy language, but it's all about what we show our youngsters: violence, violence, violence.  And every time you turn your television on, my friend, what you're going to look at is a bunch of negative, negative news.  They should call it 'bad news,' 'cause they never give you any good news."

    So the youth of today are missing out on what could be a beautiful, loving world.

     "They don't understand it because they're living in such a social structure that is totally out of balance right now," he remarked.  "If it wasn't out of balance, the crime rate wouldn't be the way it is and we wouldn't be out there [in Iraq] killing everybody that we get a chance to.  Ever since I was born, there's been a war every 25 or 30 years."

    Our country seems to be in need of harmony (musical and otherwise), what with the recent animosity surrounding the re-election of a President, who -- in my opinion -- has been a divider on many counts, not a uniter, like he's claimed.

    "We've always been a divided nation," Jeffries asserted. "It didn't just come up now.  We can't blame it on the last three generations."

    One example goes back to the 1920s, when Ellington's career as a bandleader was just beginning.

   "He started out at the Cotton Club, which was, in those days, a very prejudiced place," he commented.  "And he played the kind of music that, I guess, the people who ran it wanted to hear, and they called it 'jungle music.'  I guess they figured in those early days that Black people all came out of the jungle [laughs]."

    "Our ethnic division has been here all along, and when I was first out there travelling with Earl Hines' band [1933] and went down South, why, Blacks were less than chattel.  I mean, they were nothin'.  They had to walk off the sidewalk to let another human being go by, who thought he was supreme and better than anybody else.  I never liked that, I thought it was terrible, and we were separated.  You couldn't drink out of the same water fountain, and that wasn't only for Blacks... that was for Indians, or Puerto Ricans, for Mexicans, who lived down there," Jeffries stated.  "But I'll tell you one thing about that man that won the election, I'll tell you something interesting about him: he's the first one of all the damn Presidents that we had up there who took a Black and put him beside him and in an advisory capacity, who also took a Black woman and had her whispering in his ear every 20 minutes, giving him advice.  And they held a very, very dignified position in his regime."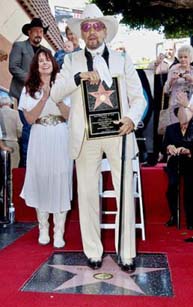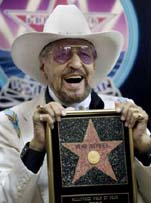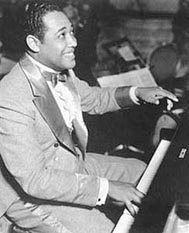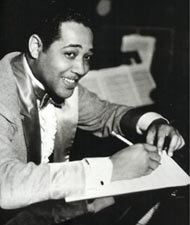 send feedback about Duke Ellington: "Things Ain't What They Used to Be" via
e-mail
return to Biographical Sketches
index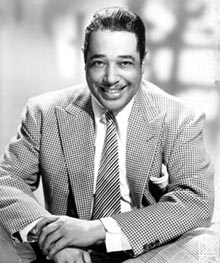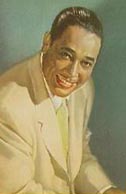 Ellington honor roll of sidemen and vocalists - select list:

James "Bubber" Miley, 29, trumpeter, d. May 24, 1932

Charles "Charlie" Irvis, 40?, trombonist, d. ca.1939

Arthur Whetsol, 35, trumpeter, d. May 1, 1940

Jimmy Blanton, 21, bassist, d. Jul. 30, 1942

Joseph "Tricky Sam" Nanton, 44, trombonist, d. Jul. 20, 1948

Ivie Anderson, 45, vocalist, d. Dec. 28, 1949

Alvin "Junior" Raglin, 38, bassist, d. Nov. 10, 1955

Oscar Pettiford, 37, bassist, d. Sep. 8, 1960

Wellman Braud, 75, bassist, d. Oct. 29, 1966

Harold "Shorty" Baker, 52, trumpet, d. Nov. 8, 1966

Willie Smith, 56, alto saxophonist, d. Mar. 7, 1967

Rex William Stewart Jr., 60, cornetist, d. Sep. 7, 1967

Rudolph "Rudy" Jackson, 67?, clarinetist, d. ca.1968

John Cornelius "Johnny" Hodges, 63, alto saxophonist, d. May 11, 1970

Otto "Toby" Hardwicke, 66, saxophonist, d. Aug. 5, 1970

Fred Guy, 72, guitarist, d. Nov. 22, 1971

Benjamin Francis "Ben" Webster, 64, tenor saxophonist, d. Sep. 20, 1973

Nelson "Cadillac" Williams, 65, trumpeter, d. Nov. 15, 1973

Joe Benjamin, 54, bassist, d. Jan. 26, 1974

Paul Gonsalves, 53, tenor saxophonist, d. May 15, 1974

Evans "Tyree" Glenn, 61, trombonist, d. May 18, 1974

Harry Howell Carney, 64, baritone saxophonist, d. Oct. 8, 1974

Willis "Ray" Nance, 62, trumpeter - violinist - vocalist, d. Jan. 28, 1976

Quentin "Butter" Jackson, 77, trombonist, d. Oct. 2, 1976

Freddie "Posey" Jenkins, 72? trumpeter, d. 1978

Leon Albany "Barney" Bigard, 74, clarinetist, d. Jun. 27, 1980

Russell Procope, 72, saxophonist, d. Jan. 21, 1981

William Alonzo "Cat" Anderson, 64, trumpet, d. Apr. 29, 1981

James Taft Jordan, 66, trumpeter, d. Dec. 1, 1981

William Alexander "Sonny" Guy, 86, drummer, d. Mar. 23, 1982

Wallace Jones, 76?, trumpeter, d. 1983

Albert B. "Al" Lucas, 66, bassist, d. Jun. 19, 1983

Juan Tizol, 84, valve trombonist - composer, d. Apr. 23, 1984

Charles Melvin "Cootie" Williams, 75, trumpeter, d. Sep. 14, 1985

William "Billy" Taylor, 80, bassist, d. Sep. 2, 1986

Lawrence Brown, 81, trombonist, d. Sept. 5, 1988

Samuel "Sam" Woodyard, 63, drummer, d. Sep. 20, 1988

Charles "Charlie" Rouse, 64, tenor saxophonist, d. Nov. 30, 1988

Albert Omega "Al" Sears, 80, tenor saxophonist, d. Mar. 23, 1990

Rufus "Speedy" Jones, 53, drummer, d. Apr. 25, 1990

Adelaide Hall, 92, vocalist, d. Nov. 7, 1993

James "Jimmy" Hamilton, 77, clarinetist, d. Sept. 20, 1994

Mary Elizabeth "Betty" Roche, 81, vocalist, d. Feb. 16, 1999

Willie Cook, 76, trumpeter, d. Sep. 22, 2000

Britt Woodman, 80, trombonist, d. Oct. 13, 2000

Norris Turney, 79, alto saxophonist, d. Jan. 17, 2001

Albert "Al" Hibbler, 85, vocalist, d. May 24, 2001

Wendell Marshall, 81, bassist, d. Feb. 6, 2002

Harold Ashby, tenor saxophonist, 78, d. Jun. 13, 2003

still living:

Alice Babs, vocalist, b. Jan. 26, 1924

Ozzie Bailey, vocalist, b. Nov. 6, 1925

George "Butch" Ballard, drummer, b. Dec. 26, 1917

Louis Bellson, drummer, b. Jul. 6, 1924

David John "Dave" Black, drummer, b. Jan. 23, 1928

Chuck Connors, bass trombonist, b. 1930

Buster Cooper, trombonist, b. Apr. 4, 1929

"Kay Davis" [r.n. Kathyrn Elizabeth Wimp], vocalist, b. Dec. 5, 1920

Lillie "Lil" Greenwood, vocalist, b. Nov. 8, 1923

Joya Sherrill, vocalist, b. Aug. 20, 1927

Clark Terry, trumpeter - flugelhornist, b. Dec. 14, 1920

James Bryant "Jimmy" Woode, bassist, b. Sep. 23, 1928