Creator of this online treasure is Christopher Popa, born in 1957, long after "the big band era" supposedly ended.

    Mr. Popa had a 12-year career in radio broadcasting, including as an on-air disc jockey and music director.  During the series run of one of his programs, "The Big Band Songbook," heard over WHBC-FM in Canton, OH, he played more than 2,000 different recordings.

    He has authored feature articles, discographies, liner notes, and concert reviews of the big bands for various publications and record labels, and also has  hosted numerous big band performances. 

    On this website, he writes with obvious interest, but without any clouds of nostalgia and sentiment.  Making a play of words on I'm Getting Sentimental Over You, one of the instantly-recognized big band melodies, he smiles and states, "I admire all the talented big band performers, but I'm getting sentimental over few."

    Mr. Popa so enjoyed big band music that, at one point earlier in his life, he studied singing with the respected vocal coach and demo singer Bob Grabeau, in Hollywood.

    Grabeau had been the vocalist with Jan Garber and His Orchestra in 1949, and when he decided to settle in Hollywood, he quickly became an in-demand singer in the studios.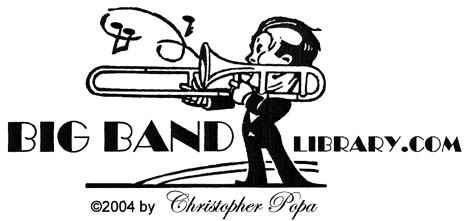 The big bands are back

in a new and exciting way!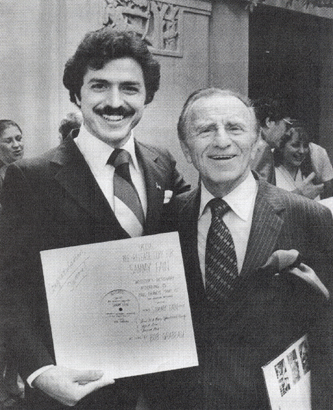 a novice singer meets an experienced songwriter: Christopher Popa and Sammy Fain, May 1982

    In 1982, Grabeau recorded a new LP which included three songs written by popular tunesmith Sammy Fain.  He wanted to get a "pre-release" copy to Fain, but when he was unable to be at a ceremony held in Fain's honor at Los Angeles Public Library, he asked Mr. Popa to attend on his behalf and present the disc to Fain.

    Mr. Popa always considered it an honor to have studied with Grabeau.

    Since 1998, Mr. Popa has been employed as a Music Librarian in Chicago, one of the most frequent and famous locales for big bands.

    He is shown below in 2014, with Carole Medal, Director of the Gail Borden Public Library in Elgin, Illinois and the 2013 "Illinois Librarian of the Year."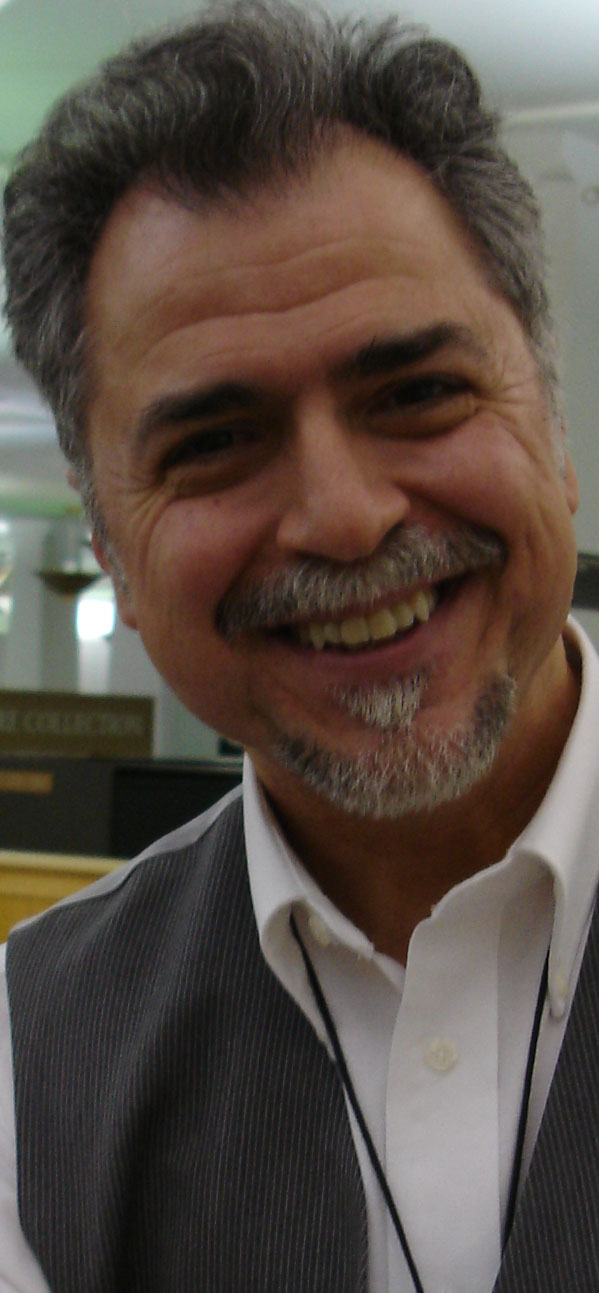 Beginning in the mid-1950s, Grabeau made the very first recordings, as demonstration discs, of future standards such as Love Is a Many Splendored Thing and The Shadow of Your Smile.

    After he emulated Ray Eberle's vocals on the Glenn Miller recreations conducted by Billy May for Time-Life Records, he appeared in countless big band tributes (most often in the southern California area).