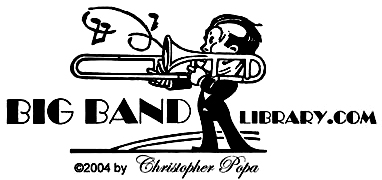 CHARLIE SPIVAK

"Stardreams"

by Christopher Popa   January 2005

    Known to some as "cheery, chubby Charlie Spivak," he played a brilliant open horn, which press agents called

"the sweetest trumpet" in the world.

    "They wrote arrangements around that, so he got a pretty sound," Garry Stevens, vocalist with Spivak's band during the early 1940s, recently explained to me.  "Since then, I've listened to guys try to play Spivak's arrangements, 'cause I have some that I still do like My Devotion.  A lot of trumpet players played it, it's hard...  He played good, high notes and they were having trouble doing it."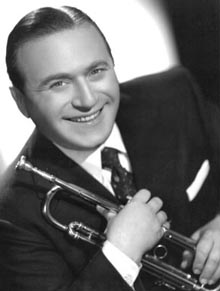 sources:

Foretich, Herman.  Liner notes, "The Charlie Spivak Orchestra 1986,

    Conducted By Dubby Spivak 'Stardreams,'" Circle CCD-17.

"Four-week stint lasts 10 years," Canton Repository, Dec. 26, 1976, p.32.

Garrod, Charles.  Charlie Spivak and his Orchestra (Zephyrhills, FL:

    Joyce Music, 1974).

Harrington, Bob.  "When Charlie Spivak blew hot!," Jazz Journal International,

    Mar. 1999, pp.10-11.

Popa, Christopher.  Interview with Garry Stevens, Aug. 12, 2004.

Shannon, James.  "Murder at Ye Olde Fireplace: Part One: For police, the

    murder cases that remain unsolved are the ones that haunt veteran

    detectives. This is one such case," MetroBEAT.net, Aug. 25, 2004.

---.  "Murder at Ye Olde Fireplace: Part Two: The killing of Charlie Russo

    shocked Greenville, but the investigation that has been ongoing for

    29 years continues to haunt police," MetroBEAT.net, Sept. 1, 2004.

send feedback about Charlie Spivak: "Stardreams" via
e-mail
return to the Biographical Sketches
index
    It didn't hurt that one of Charlie's close friends was Glenn Miller, whom he could turn to for advice on being a bandleader, when Spivak organized his own group in late 1939.

    "Well, he was backed by Miller.  Miller financed the band," Stevens noted.  "And they hired a lot of top-flight musicians like Davey Tough and Willie Smith and Nelson Riddle . . . and they were good arrangements with a pretty sound.  He played pretty music."

    A sweet trumpet didn't necessarily need a mute in it.

    "No," Stevens agreed.  "In fact, he tried at the beginning... he even invented a mute called the 'whispa' . . . mute.  I think they thought it was going to create a new sound that people would... But it was a mistake because Charlie got a great sound with the open horn, and eventually ended up playing open-horn trumpet."

    Dave Dexter, a music critic, convinced Spivak to discard the mute.  Actually, Charlie was quite a versatile musician.  He often blew 'hot' in the '20s and early '30s, and later pointed out that he enjoyed the blues.

    "He was a good lead trumpet player.  He didn't play like Harry James (he didn't play jazz), but he played great lead trumpet and that's what he really specialized [in]," Stevens said.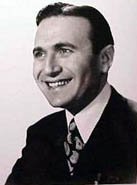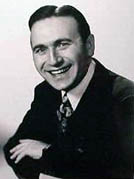 vital stats:

given name   Charles Spivak

birth   Feb. 17, 1907, Kiev, Ukraine (Russia)

death   Mar. 1, 1982, bone cancer

early life   family moved to the U.S.

when he was 3

education   public schools, New Haven, CT

musical training   trumpet (age 10)

sideman with   Paul Specht (1925), Ben Pollack (1931), Dorsey Bros. (1934), Ray Noble (1935), Bob Crosby (1937), Tommy Dorsey (1938-39), Jack Teagarden (1939), others

wife   Irene Daye, vocalist, d.1971

wife   Dubby Hayes Lambert, vocalist,

b. Feb. 20, 1933, m. 1974

son   Joel

step-children   daughter Kelly, b. 1962?;

son Kevin, b.1963?

residences   Las Vegas, NV (ca.1963); Florida;

Greenville, SC (1967?-1976);

Cleveland, SC (1976-1982)

    "I started with him in 1941 and left him in the early part of '43 because of the war," he said.

    Besides the famous sidemen (Tough, Smith, and Riddle) already mentioned, he can still name some of his other colleagues in the Spivak band.

    He reminisced, "We had Dave Mann on piano, who was a very talented guy, wrote There, I've Said It Again and some other ballads, a good arranger... Jimmy Middleton, an excellent bass player... Kenny White was playing guitar, good musician... and we had, well the trumpet players varied, though we had at one time... we had Les Elgart and a very good guy named Tris Hauer, Buddy Yeager . . . we had several good saxophone players: Harry Klee played lead alto for a while with us... and Roy Hammerslag, Jerry Florian, Don Raffell... these are all excellent musicians, young guys that were just in the dawning of their careers, really."

    One man, alto saxophonist Charlie Russo, joined in 1942 and was with Spivak for 30 years afterwards.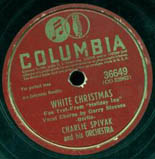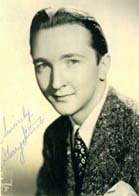 Garry Stevens [ r. ],

once considered a "boy singer," now prefers to be called a "band singer."

    World War II made it hard to maintain a stable personnel.

    "In the very beginning, it didn't bother us too much, of course, because we weren't affected by the draft," Stevens recollected.  "But as the war progressed and the draft started to catch up, then it became very difficult.  In fact, I started out at the beginning as a trumpet player.  And then I started singing at the encouragement of a program director at WTOP radio in Washington, and then ended up going with Charlie as a vocalist.  I ended up playing trumpet again when the war started.  Guys were getting drafted... guys like Legh Knowles, who was playing trumpet with us at that time, and we were having trouble filling out the section with good musicians, because the draft was catching up with everybody."

    The War also affected the audiences.

    "The audience, of course, became very dominantly female," he stated, "because . . .  the guys were going into the service and they were attracted to all the guys in the band, you know."

    Still more fine players who were in and out of Charlie's ensemble during the '40s included trombonists Herbie Harper and Harry DiVito; drummer Alvin Stoller; and arranger Sonny Burke.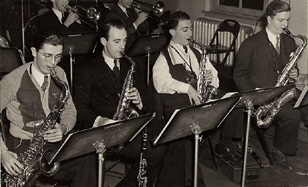 Starting November 17, 1940, Charlie's band became the first to play during the winter at Glen Island Casino in New Rochelle, NY, where Glenn Miller had found his first real success just over a year earlier.

    "I think in the beginning he had Miller input, but then as it went on, they found a format that was working," Stevens reasoned.  "In fact, I believe if the War hadn't come along, that Charlie Spivak would have been as big a name as both the Dorsey Brothers, or Miller, or Artie Shaw, or Benny Goodman, because he had the background.  He knew these guys, they had all worked together.  Miller and Spivak had played together in bands, and Charlie played with Tommy Dorsey, and he played with Bob Crosby.  The band was just beginning . . . In 1942, when I got my draft notice, we had three records in the top 10: My Devotion, White Christmas, and I Left My Heart At the Stage Door Canteen.  I think with that kind of popularity, another year and that band would have been as big a name as any band in the country."  

recommended listening -

select list:

What's Cookin'   Phil Rommell, arr.

    (Okeh, 1941)

Hey, Sit Down Bud   Phil Rommell, arr.

    (Okeh, 1941)

Everything Happens to Me  

    Garry Stevens, vocal (Okeh, 1941)

Charlie Horse   Sonny Burke, arr.

    (Okeh, 1941)

I'll Never Let a Day Pass By  

    Garry Stevens, vocal (Okeh, 1941)

Combination Solid   Phil Rommell, arr.

    (Okeh, 1941)

Let's Go Home   Sonny Burke, arr.

    (Okeh, 1941)

Autumn Nocturne   Sonny Burke, arr.

    (Okeh, 1941)

Brother Bill  The Stardusters, vocal

    (Columbia, 1942)

I'm Forever Blowing Bubbles  

   (broadcast, late 1942)

How Deep Is the Ocean  

   (broadcast, late 1942)

Swingin' the Blues   (broadcast, late 1942)

I Got Plenty o'Nuttin'   Phil Ross, arr.

    (Victor, 1944)

There Must Be a Way  

    Jimmy Saunders, vocal (Victor, 1945)

Stranger in Town   Jimmy Saunders, vocal

    (Victor, 1945)

Stomping Room Only   (RCA Victor, 1946)

The Gentleman Is a Dope  

    Irene Daye, vocal (RCA Victor, 1947)

Stardreams   (Design, 1958)

Tenderly   (Design, 1958)

It's So Peaceful in the Country  

    (Decca, 1962)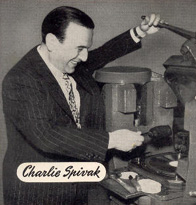 "I liked a lot of tunes that didn't become popular," Stevens laughed.  "We had some pretty tunes. A song like I'll Remember April, which I thought was a beautiful ballad.  Oh, there were several others... I don't really dwell on them, because I still do the things that were popular."

    Today, he is asked to sing a couple times a month, and, when backed by a big band, still does, for example, My Devotion.

    "Exactly, exactly.  We do it exactly the same way," Stevens said.  "In 2003, I was inducted into The Big Band Hall of Fame (that Milt Bernhart ran in Hollywood), and the tune we did was My Devotion . . . and we did the arrangement exactly like the record, which starts out with the band, the vocalist, then the band again.  That's what we used to do in those days . . . the vocalist was in the middle."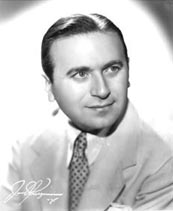 As a bandleader, Charlie had many qualities which were part of his success.

    "First of all, he was a real good trumpet player, he played very well.  He had played trumpet with a lot of good bands," Stevens reiterated.  "Plus the fact he was a nice guy... easy-going, and he wanted the band to be successful, and he worried about it." 

    Stevens was recommended to Charlie by a friend who was already in the group.

    He recalled, "It was the fact that I had worked with Harry Klee, who was a very good alto saxophone player, but he became, actually, a very outstanding flute player in Hollywood.  He played a lot of movie things (the background), as a flute player.  But Harry called and asked if I was interested in going with Charlie, 'cause I was working still back in Washington.  I was interested, that's what I wanted to do... sing with a big band.  And he said, 'Would you be interested in singing with Charlie?'  and I said, 'Absolutely.'  And he said, 'We'll set up an audition.'  And I went up in February [1941]."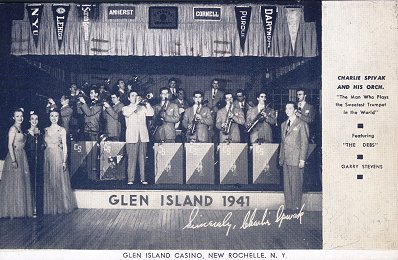 Details of the meeting come easily.

    Stevens looked back, "It was a cold, snowy night in New Rochelle, New York, and I went down to the cocktail lounge with Dave Mann.  We did a couple tunes for Charlie and he said, 'Would you like to sing a tune with the band?' and I said, 'Yeah.'  So they named a tune and I said, 'I know the words to that.'  And I went up and I sang it for him, and he said, 'You got a job as soon as you get back here.'  And I said, 'Well, I'll be back in a week.  I'll be here.'"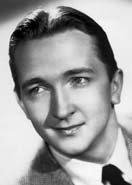 When the Spivak band performed around New York City, recorded regularly, and guested on the radio (including the "Spotlight Bands" program), Stevens' mellow voice was heard often and, as a result, he was named one of the nation's top singers.     

    "Yes, Billboard in 1942, I was 4th," he reminisced.  "We had Sinatra, who was still with Dorsey at the time (Tommy Dorsey)... and Dick Haymes, who was singing with Harry James... Bob Eberly with Jimmy Dorsey... and 'old Gar', with Charlie Spivak.  Fourth in the country, which was a great honor, I think."

    He didn't consider the other vocalists as competition.

    "No, we were friends," he stated.  "I had some good friends... like Johnny Desmond and I were good friends, Bob Eberly and I became good friends (we'd see each other), and -- funny thing -- in those days, when you had a night off, what you did was go see another band."

    But at the start of 1943, Stevens exited Spivak and joined the Army Air Corps.

    "I only left him because I'd received a draft notice," he said.  "My home was in southern California, a little town called Montebello.  I got a draft notice that had been chasing me for about six weeks 'cause I was on the move, and we were in Fall River, Massachusetts with those hit records, doing My Devotion and White Christmas . . . and doing very well.  I got a draft notice, so I called the draft board and asked if they would give me a moratorium of some sort, so I could have more time to enjoy the success I was having.  And the draft guy... I don't know who he was... he said, 'We don't give moratoriums.'  So I said, 'That be the case, I'll enlist.  I don't even want to be drafted.'  Then he said, 'I don't care what you do, but do it by tomorrow.'  And the next day [laughs], I was on the train."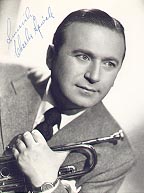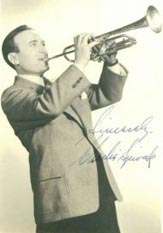 Spivak continued to lead a big band into the early 1960s, then cut back to a quintet, playing, for example, Las Vegas in February 1963.

    What was supposed to be a 4-week engagement during May 1967 at Ye Olde Fireplace, a restaurant-nightclub in Greenville, SC, turned into a permanent engagement for Spivak.  He enjoyed playing a mix of old favorites and newer pops including Elegie, Joy to the World, America the Beautiful, Proud Mary, This Is No Laughing Matter, Kansas City, and Love Story.

    But the period wasn't without its sad moments.  Charlie's wife, vocalist Irene Daye passed away after a long illness and, in 1975, Spivak's saxophonist and close friend, Charlie Russo, was shot to death during a holdup at Ye Olde Fireplace.

    After his duty in the service, Stevens continued to sing, working as vocalist with The Glenn Miller Orchestra directed by Tex Beneke from 1946-'48, then, for many years following, in radio and TV around Albany, New York.  He recalled seeing Charlie on a one-night stand at an armory in Troy, and subsequently spoke with him by telephone (perhaps a

half-dozen times) after Spivak moved to South Carolina.

    "My relationship with Charlie was that he was a good friend.  We got along famously," he observed.  "He still played music and I think he thoroughly enjoyed doing what he was doing."

    Together, they could each look back on a collaboration that produced much good music.

    "It was hard work, but we were doing something we really loved to do," Stevens, now 88, commented.  "I have an expression I say: 'I was getting paid, and I liked what I was doing, and there were girls [laughs].'"

    The latter made it ideally suited to a young man.

    "Yes, I think so," he acknowledged.  "I'm still doing it, but what I do today is called 'The Musical Memories of a Band Singer.'  I got the name 'band singer' from a guy I met later with the Beneke-Miller band named Henry Mancini, who was a piano player with the Miller band when I was there.  He [years afterwards] introduced me as a band singer, which I took because I was getting to be a little bit old to be a 'boy singer.'  'Boy' didn't seem to fit anymore, but 'band singer' fits."