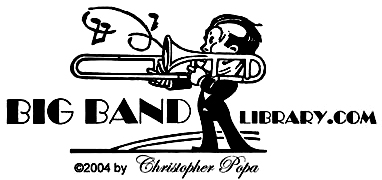 CELEBRITY ENDORSEMENTS

                images selected by Christopher Popa

    Because many of the big band leaders were recognized as virtuoso players, it was natural that musical instrument manufacturers would use their name and image in print advertising, aimed at selling instruments to others. 

    For example, Tommy Dorsey showed off his King trombone (1938) and Ray McKinley praised Slingerland drums (1946).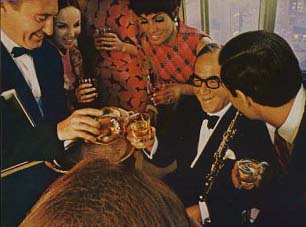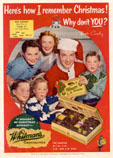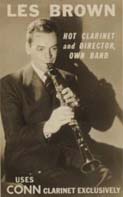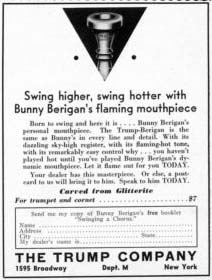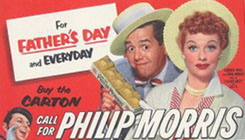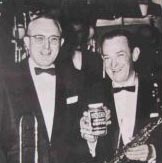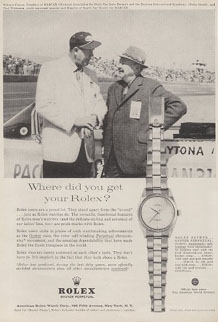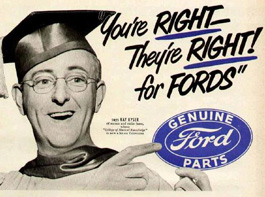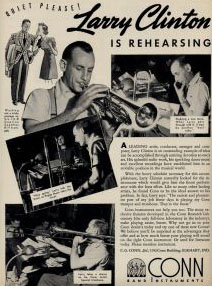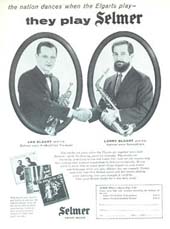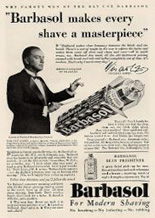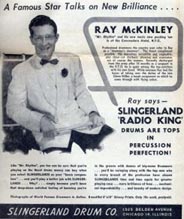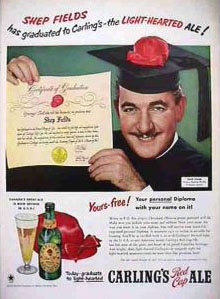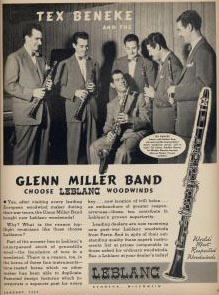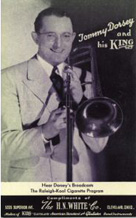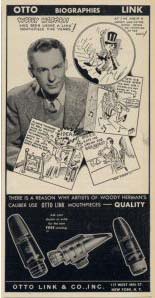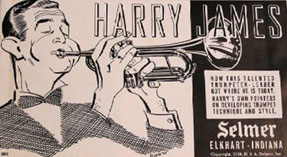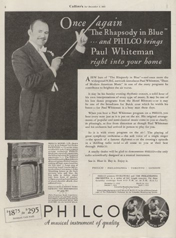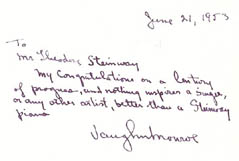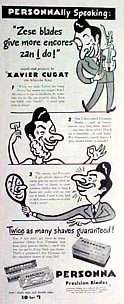 Besides instruments, big band leaders' images were used to sell many non-musical products directed at the average consumer.

    For example, Vincent Lopez was depicted in a print ad for Barbasol shaving cream (1930), and Xavier Cugat was shown as a cartoon character, recommending Personna razor blades (1947).

    By the late 1960s, rarely was a big band leader shown in an ad for musical instruments, other than Buddy Rich, as he was for Slingerland drums (1968).  In fact, posthumous endorsement deals, such as various drumsticks and accessories, continue to be agreed to in 2005 by his estate.


    Food, alcohol, and tobacco were other items which relied on the popularity of bandleaders for merchandising, illustrated by Bob Crosby displaying a box of Whitman's chocolate candy; the Dorsey Brothers holding some Nescafe instant coffee (1954-55); Shep Fields and Carling's ale (1951); Benny Goodman making a toast with Haig & Haig pinch whiskey (1967); and Desi Arnaz suggesting a carton of Philip Morris cigarettes.

note:

Advertising shown is for educational and historical purposes only, not to promote any products. 

send feedback about "Celebrity Endorsements" via
e-mail
    The clarinet was a hot instrument in the '30s and '40s, so one ad showed Les Brown playing a Conn clarinet  - but this was before he decided to play the alto saxophone more often - and another had Woody Herman touting the "quality" of Otto Link & Co.'s mouthpieces (1941).     

    One could write for "Bunny Berigan's free booklet 'Swinging a Chorus'" to learn about a $7 trumpet mouthpiece (1937) which the Trump Company promised was "the same as Bunny's in every line and detail."  Selmer, meanwhile, offered Harry James' "own pointers on developing trumpet technique and style" (1938).

    Still other ads stated that Larry Clinton preferred Conn brass instruments (1941); the entire reed section of Tex Beneke's band played LeBlanc woodwinds (1947); and Les and Larry Elgart used Selmer instruments (1958).

    Coinciding with the 100th anniversary of Steinway pianos, Vaughn Monroe sent a note of endorsement for them (1953).

    Among the bandleaders with the longest runs of endorsements were Paul Whiteman, including Philco radios (1932) and Rolex watches (1960), and Guy Lombardo, whose own tagline was appropriated -- with suitable compensation, of course -- by a number of firms like Mayflower movers (1955).

    The musicians also appeared in ads for

high-ticket items, as Kay Kyser did on behalf of Ford (1950).