"GM's music was my first exposure to big band and I immediately fell in love with it," Hilscher explained to me.  "I was twelve years old at the time and had seen a movie with Jimmy Stewart, 'It's a Wonderful Life.'  Jimmy Stewart reminded me of my grandfather and something about Stewart struck a chord with me.  So, I think that my second Stewart movie was 'The Glenn Miller Story.'"

    That motion picture was originally released in January 1954, and since then, it has helped to bring Miller's music to several new generations of fans.

    "After seeing the movie, my folks took me to a music store where I found a tape of Glenn Miller and His Orchestra.  It was a compilation of live recordings of Glenn's civilian band.  And that 'sealed the deal' for me," Hilscher recalled.  "From then on out, I was the kid at school who listened to 'that old music.'  But I loved it…and next thing you know, my friends were loving it as well!"

    In 1997, Hilscher sent a demo tape to Larry O'Brien and received a call from the band's Road Manager about a week or so later.

    "I then did a live audition with the band for the vocal chair, and started singing with the band in the Summer of '98," Hilscher said.  "I worked with the GMO until the Spring of 2005, so that I could marry my college sweetheart, whom I had been dating during those years on the road.  Now, in early 2012, we have three children and life is certainly moving quickly."

    Already, positive reports about Hilscher's appearances with The Glenn Miller Orchestra are coming in.

    "Working under the direction of Larry O'Brien for all those years, I learned quite a lot in regards to his style of performances.  So, one can certainly say that I'm a student of Larry O'Brien," Hilscher observed.  "Larry learned so much during his pre-GMO career, working with Sammy Kaye, Sam Donahue & the Tommy Dorsey Orchestra, and then working as the leader of Frank Sinatra, Jr's 'Little Big Band' (as Larry used to call it).  Larry brought a lot to the GMO when he arrived.  So, with such a great 'teacher', I will be following Larry's lead in a lot of areas, especially in regards to the style of show that will be performed." 

    Already, Hilscher has begun including some lesser-known selections from the band's book, including two arrangements from the McKinley era, Chicago and I'm Glad There Is You.

    "With my love for GM's music, my plan in regards to the music that is played at our shows will be to delve deep into the Glenn Miller Orchestra library and pull out some great treasures that I know are there," Hilscher acknowledged.  "In regards to the way that I will approach this music, I'll be taking my lead from the original recordings of Glenn Miller and His Orchestra, and attempt to get as close to that sound as possible.  I have a large library of live recordings of GM's band and will be taking a lot of direction from those recordings as well.  There are lot of subtle nuances in the way that band played the music, and I'd like to recreate those things as much as possible.  Of course, we'll be doing the 'hits' each and every night: String of Pearls, Pennsylvania 6-5000, Tuxedo Junction, Chattanooga Choo Choo, In the Mood, Little Brown Jug, Moonlight Serenade, etc."

    At this time, with Hilscher singing as leader and Brian Hemstock still present, the band has two featured male vocalists.

    "In regards to the vocal position on the Glenn Miller Orchestra, I will sing a couple of solos at each performance.  However, Brian Hemstock will stay on with the band for the next several months," Hilscher reported.  "Brian is a great singer and has a lovely voice.  He is getting married this Spring and will be leaving the road at that time.  We wanted Brian to stay on and continue to be the featured vocalist until he leaves in order to get married."

    Just before the job offer from Glenn Miller Productions was made, Hilscher had been acting as frontman for The Tommy Dorsey Orchestra, since Buddy Morrow had passed away in September 2010.

    "In regards to the Tommy Dorsey Orchestra, I would like to add that I'm very thankful for this past year, working as the leader of the TDO.  I'm also grateful for the time that I had working alongside Buddy Morrow," Hilscher remarked.  "The TDO is a great band and will continue to perform the Dorsey music throughout the year."

    I wish Nick Hilscher much success and enjoyment in his new role with The Glenn Miller Orchestra!

    "Thank you again," he said.  "I'm looking forward to presenting this great music with this wonderful band to audiences throughout the world."

HI THERE, TEX! - STILL TODAY

    Longtime Tex Beneke aficionado Michael Highton continues to honor Beneke's career as one of the most beloved of all the Glenn Miller Orchestra alumni, with a new CD release, "The Tex Beneke Orchestra: The Glenn Miller Formula Part Three" (Sounds of YesterYear [ UK ] DSOY878).

FEBRUARY 2012 "BIG BAND NEWS"

compiled by Music Librarian CHRISTOPHER POPA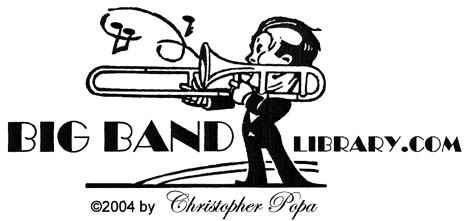 The big bands are back

in a new and exciting way!

FAMILIAR FACE RETURNS TO GLENN MILLER BAND

    At the end of 2010, trombonist Larry O'Brien gave up leadership of The Glenn Miller Orchestra after more than 20 years. 

    He was succeeded by another trombonist, Gary Tole, who directed the group for just one year.

    Both had previously worked as sidemen in the Miller Orchestra under others (O'Brien with Ray McKinley briefly in the early 1960s, and Tole for Jimmy Henderson for several years during the 1970s).

    Now, Glenn Miller Productions has selected another former member of the world-famous Orchestra, vocalist Nick Hilscher, to take over its reins in the U.S., so I recently sent my best wishes to him.

    "It's very good to hear from you," Hilscher responded.  " And thank you for the congratulations! . . . I've been spending the last couple of weeks in preparation for (once again) living on the road.  However, I'm very much looking forward to it and am excited to return to the Glenn Miller Orchestra, this time as the Musical Director."

    Hilscher's first performance in his new position was last month.

Nick Hilscher, the latest choice as

leader of The Glenn Miller Orchestra.

Photo courtesy Glenn Miller Productions, Inc.

NEW COMPACT DISCS

Louis Armstrong.  "Meets Oscar Peterson," Phoenix 131541.  The complete Verve LP plus

    additional tracks.

Jimmie Joy.  "Jimmie's Joys," Jazz Oracle [ UK ] 8067.  Recordings made from 1923-28.

Various artists.  "The Best Years of Our Lives: 1944," Sounds of YesterYear [ UK ] DSOY

    880.  Another title focused on a single year, this time including J. Dorsey, James, and

    Jordan.

NAME BANDS IN-PERSON

Count Basie Orchestra directed by Dennis Mackrel.  Feb. 24, Manchester Craftsmen's

    Guild, Pittsburgh, PA; Feb. 25, Mary D'Angelo Performing Arts Center, Erie, PA; Feb.

    26, Berrie Center for Performing and Visual Arts, Mahwah, NJ.

Tex Beneke Orchestra directed by Jim Snodgrass.  Feb. 10, Gallo Center for the Arts,

    Modesto, CA.

Jimmy Dorsey Orchestra directed by Bill Tole.  Feb. 1, Happy Trails Resort, Surprise, AZ.

Harry James Orchestra directed by Fred Radke.  Feb. 18, Venice, FL; Feb. 21, Brunswick,

    NC.

Glenn Miller Orchestra directed by Nick Hilscher.  Feb. 2, Naval Air Museum, Pensacola,

    FL; Feb. 4, Fountain Inn Civic Center, Fountain Inn, SC; Feb. 6, Buchholz High School,

    Gainesville, FL; Feb. 7, Chipley High School, Chipley, FL; Feb. 10, Family Theatre,

    St. Charles, MO; Feb. 11, Shawnee Mission West Auditorium, Shawnee Mission, KS;

    Feb. 12, Memorial Auditorium & Convention Center, Pittsburg, KS; Feb. 14, Macey

    Center, Socorro, NM; Feb. 15, Rio Grande Theatre, Las Cruces, NM; Feb. 16, Ocotillo

    Performing Arts Center, Artesia, NM; Feb. 17, The Khiva Shrine Center, Amarillo, TX;

    Feb. 19, The Cameron ISD Performing Arts Center, Cameron, TX; Feb. 20, VISD Fine

    Arts Center, Victoria, TX; Feb. 21, private, Austin, TX; Feb. 23, Horseshoe Casino &

    Hotel, Bossier City, LA; Feb. 25, McSwain Theatre, Ada, OK.

HAPPY BIRTHDAY TO YOU

Sammy Nestico, b.Feb. 6, 1924.  Arranger - composer with Basie '67-'84.

Elliot Lawrence, b.Feb. 14, 1925.  Pianist and bandleader.

Peggy King, b.Feb. 16, 1930.  Vocalist with Spivak '50; Flanagan '51; J. Gray '55 "Stand

    By for Music."

Pete Christlieb, b.Feb. 16, 1945.  Tenor saxophonist with J. Gray '63-'64; Zentner '65;

    Bellson '67; Severinsen / Tonight Show '72-'92.

Buddy DeFranco, b.Feb. 17, 1923.  Clarinetist with Fio Rito '42; Barnet '43-'44; T. Dorsey

    '44-'45 / '45-'46 / '47; Basie '50.  Bandleader '51; Miller Orch. '66-'74.

Joe Wilder, b.Feb. 22, 1922.  Trumpeter with Hampton '46; Lunceford '47; Basie '53-'54.

Joe LaBarbera, b.Feb. 22, 1948.  Drummer with Herman '72 "The Raven Speaks."

Michael Berkowitz, b.Feb. 23, 1949.  Drummer and leader of Krupa Orch '03- .

Dave Pell, b.Feb. 26, 1925.  Tenor saxophonist with Brown '48-'55.

NECROLOGY

Tony Bellson, 85, d.Feb. 20, 2012.  Brother of drummer-bandleader Louis Bellson.

Ray Lamere, 82, d.Feb. 22, 2012, cancer.  Vocalist with Kaye Orchestra '89?-'11.

Red Holloway, 84, d.Feb. 25, 2012, "kidney failure and complications from a stroke."

    Tenor saxophonist with Hampton.

IN-PRINT AND / OR ONLINE

Tom Ineck.  "Review: Severinsen's lip delivers -- even at 84," Lincoln [ NE ] Journal Star,

    Feb. 26, 2012.  Doc Severinsen - a trumpeter with FioRito '45, Barnet '47-'49, S.

    Donahue '48, and T. Dorsey '50 - and his 16-piece big band performed such Swing Era

    favorites as Jumpin' at the Woodside, Caravan, Flying Home, and Sing, Sing, Sing

    during a recent appearance in Nebraska.  Ineck commented that Severnsen's "playing

    and bandleading certainly quashed any doubts that at 84 he might have lost some of his

    famous panache."

SNEAK PEEK

    In next month's "Big Band News," I will give details of an upcoming celebration of the 100th anniversary of the birth of Les Brown, and word of two new big band programs airing on PBS-TV.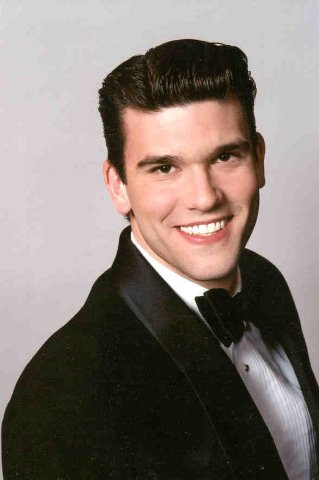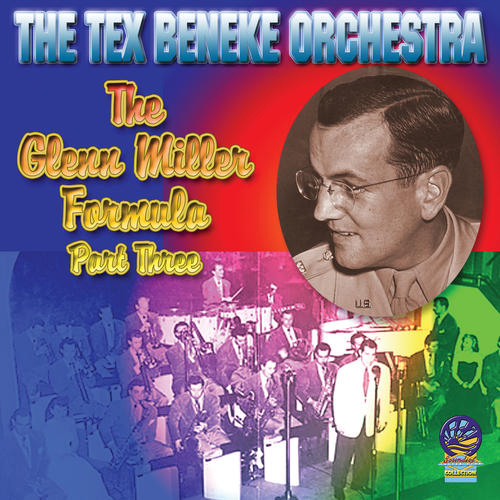 It contains more of Beneke's 1949 Thesaurus transcription recordings, some of which, such as Sunrise Serenade and Elmer's Tune, reflect Miller's popularity, while others, like the Latin-flavored El Cumbanchero, La Rosita, and Senorita, expand the Miller-styled repertoire.

    With rare performances, good sound quality and a colorful cover design, the disc is an essential purchase for Beneke fans.

Big Band Library rating:

KEEP 'EM COMING, MICHAEL!

    Meanwhile, as shown later in this report, The Tex Beneke Orchestra, under the direction of saxophonist Jim Snodgrass, continues to make occasional appearances nowadays, along the West Coast.

artwork © 2012 by Submarine Records