HAPPY BIRTHDAY (AND HAPPY HOLIDAYS)

Don Sebesky, b.Dec. 10, 1937.  Trombonist with Covington '56; Ferguson '58-'59; and

    Kenton '59.  Arranger for Miller-DeFranco '67 [ In the Mod, Shangri-La, Gone with the

    Wind, A Stranger in Town, Release Me, 'Round Midnight ]. 

Clark Terry, b.Dec. 14, 1920.  Trumpeter with Hampton '45; Barnet '47-'48 / '58 Everest

    "Cherokee" LP / '66-'67; Basie '48-'51 / '76 Pablo "Basie Jam" LP; and Ellington

    '51-'59.

Abbe Lane, b.Dec. 16, 1932.  Singer with Cugat '50s and actress. 

IN-PRINT AND / OR ONLINE

John Tumpak.  "Vaughn Monroe - The Singing Bandleader," L.A. Jazz Scene, Dec. 2012,

    p.3+.

SNEEK PEEK

    In next month's "News," the big bands are back for 2013.... in some exciting ways!  So whether you like Miller or Morrow, Kenton or Covington, or Benny or Beneke, be sure to check it out!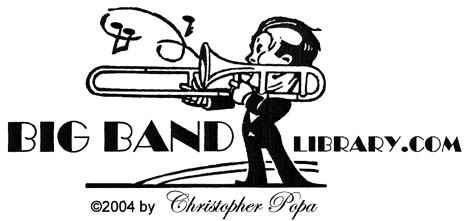 the big bands are back

in a new and exciting way

DECEMBER 2012

"BIG BAND NEWS"

compiled by Music Librarian CHRISTOPHER POPA

GIFT IDEAS FOR

A MUSICAL CHRISTMAS

    To bolster the spirits of big band fans who think that most record companies have abandoned them or that the compact disc format has completely turned its back on the big bands or that downloads are now the only way to find your favorites, come a number of new CD releases just in time to be holiday gifts, whether for yourself or someone else.

    As you will see, much of the music included on these new titles has, in fact, been out on CD before, though there are some lesser-circulated gems included.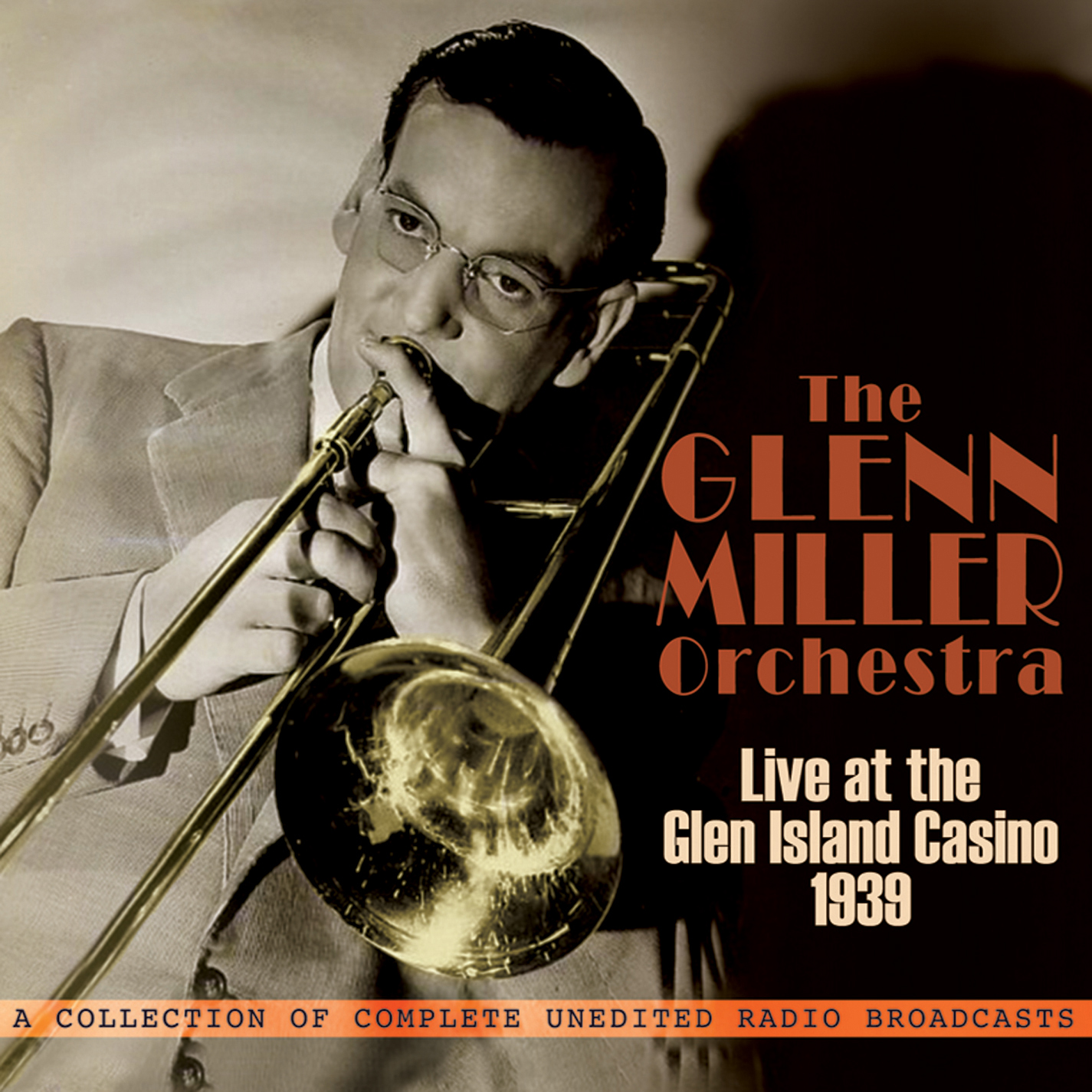 Included are live radio versions of Sunrise Serenade, Stairway to the Stars, Moon Love, The Lamp Is Low, The Little Man Who Wasn't There, and The Lady's in Love with You.

    Longtime Miller collectors should check what they already have; for example, two of the past CD issues that completely duplicate material from the May 17th, June 13th, and August 1st programs are Jazz Hour JH-1012 and Magic DAWE63.  And so it goes in similar fashion for the rest of the selections, too. 

    But if you are someone who nonetheless wants a batch of Miller from the spring and summer of '39 all in one place, or if you're a younger person who is new to the music, consider this set.

    Total running time is 210 minutes.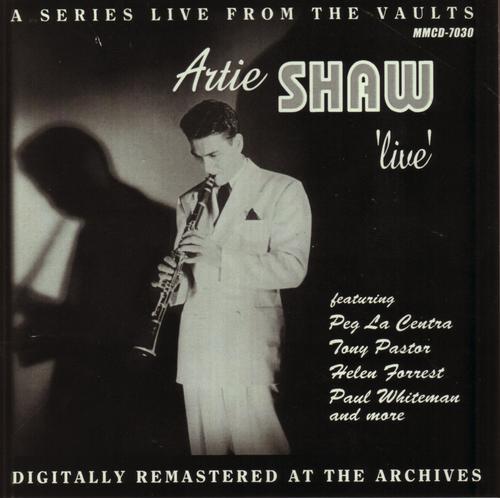 © 2012 Star Line Productions

    Another CD with high appeal, not to mention a lengthy sub-title, is "Artie Shaw 'live': In Search of a Sound and Perfection, Volume One" ( Mr. Music MMCD-7030 ).

    It promises to be "the first in a series to present in chronological order some of the best 'live' performances of the various Artie Shaw Orchestras from 1936-1945."

    Publicity from producer Wayne Knight further explains, "During this musical journey it is hoped that it becomes apparent the clarinetist was continually experimenting with his music in an attempt to find the next new sound for his band.   At the same time he was personally driven to achieve the near impossible on his instrument, perfection."

    Again, longtime Shaw collectors likely already have these performances; for instance, both the November 1, 1936 aircheck from the French Casino in New York and the May 1937 "Rhythm Makers broadcast" were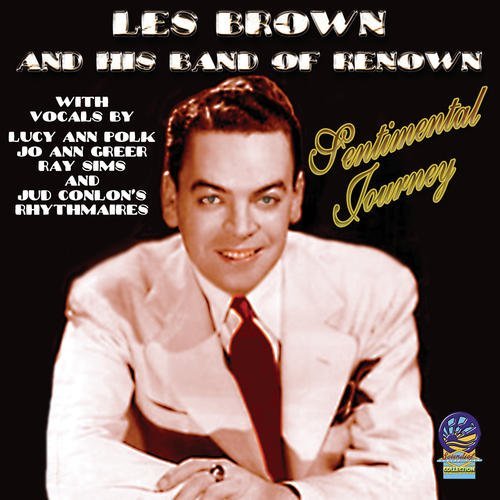 already out on a Soundcraft Compact Classics CD.  

    But Mr. Music always does a nice job and it would be enjoyable to have these various Shaw airchecks, covering 1936-38 in this initial volume, gathered together.

    Twenty-seven Coral recordings from the early to mid-1950s by Les Brown and His Band of Renown are newly-collected on "Sentimental Journey" ( Sounds of YesterYear [ UK ] DSOY 907 ).

    Included alongside more familiar renditions such as Sentimental Journey, Midnight Sun, and It's Alright with Me, are some seldom-heard performances like Rough Ridin', Sentimental Train, Rock and Roll Hop, and St. Louis Blues Mambo.

    If easier-listening is what you're after during the holidays, how about "Lawrence Welk's Baby Elephant Walk and the Theme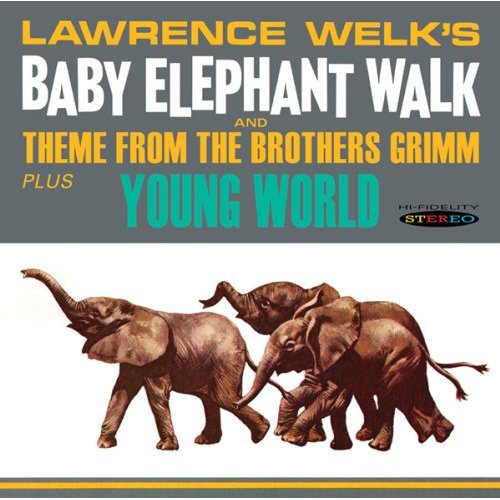 © 2012 Sepia Records Ltd.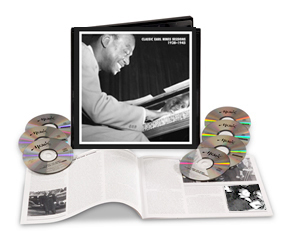 Photos from the collection of the late Stanley Dance and an essay by Brian Preistly, as well as a detailed discography, are in the accompanying booklet.

    The set is scheduled to be for sale to the public sometime this month, and its pressing is limited to 5,000 copies.

    Also near the top of the big band holiday list is a highly-collectible 3-CD offering by Glenn Miller and His Orchestra, "Live at the Glen Island Casino 1939" ( Acrobat [ UK ] ACTRCD9032 ).

    The music is described to be "complete unedited radio broadcasts" as performed at Glen Island Casino in New Rochelle, NY in May, June, July, and August 1939.

    But I don't think you'll disagree that there is at least one blockbuster package, a great Earl Hines set from Mosaic, that is, for sure, a "must-buy." 

    "Classic Earl Hines Sessions 1928-1945" (Mosaic MD7-254) presents the man who is one of the the most influential big band or jazz pianists ever because he was an originator. 

    As hoped for, Mosaic has done their usual fine job, assembling here 171 tracks on 7 CDs, covering recordings from the the Okeh, Victor, Brunswick, Vocalion, Bluebird, and Signature labels, in very good to excellent sound, from original metal parts or test pressings, where available.

    You'll hear the expected Earl Hines tunes, like Boogie Woogie On St. Louis Blues, Rosetta, My Monday Date, Cavernism, and Jelly, Jelly.  There are also 11 previously-unreleased performances such as an alternate of the 1941 Bluebird, Up Jumped the Devil, arranged by Jimmy Mundy, and a 1945 Victor that was never issued, Satchel Mouth Baby, with a vocal by The Mello-tones.    

From The Brothers Grimm Plus Young World" (Sepia [ UK ] 1207 )?

    These were originally two of Welk's best-selling LPs for the Dot label; four bonus cuts from Dot singles have been added.  All selections appear on CD for the very first time, and Sepia's artwork, notes, and attention to sound quality make this a very worthwhile choice.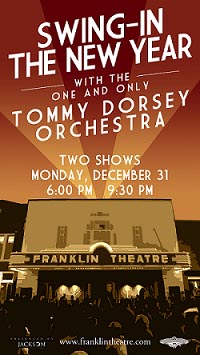 SEASONAL SOUNDS

OF SOME OF TODAY'S BANDS

Count Basie Orchestra directed by Dennis Mackrel.  Dec. 16,

    Davies Symphony Hall, San Francisco, CA.

Jimmy Dorsey Orchestra directed by Bill Tole.  Dec. 11, The

    Castle, Chandler, AZ.

Tommy Dorsey Orchestra directed by Terry Myers.  Dec. 31,

    Franklin Theatre, Franklin, Tennessee.

Les Elgart Orchestra directed by Russ Dorsey.  Dec. 12,

    Hilton Hotel, Southlake, TX.

Jan Garber Orchestra directed by Howard Schneider.  Dec.

    31, Dubuque County Fairgrounds, Dubuque, IA.

Glenn Miller Orchestra directed by Nick Hilscher.  Dec. 1-15,

    conclusion of Japan tour; Dec. 18, Pritchard Laughlin

    Civic Center, Cambridge, OH; Dec. 20, Performing Arts

    Center, Wisconsin Rapids, WI; Dec. 28-31, Great

    American Steamboat cruise.